What's the best approach with influencers?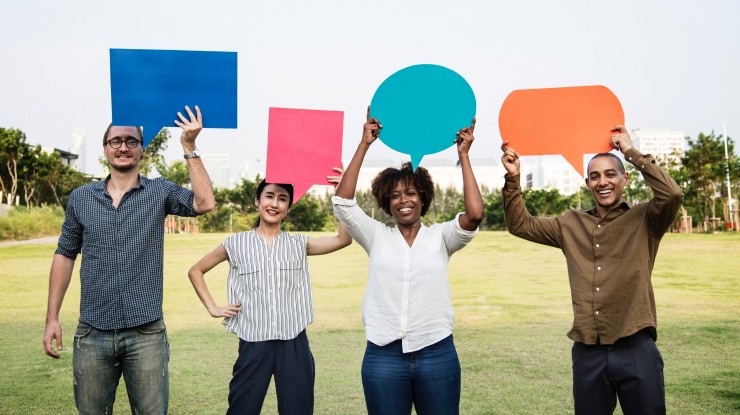 26th July 2018
---
I recently got into a little Twitter discussion with a follower regarding influencer marketing on social media and whether or not it is important. The follower seemed to hold a strong opinion that influencers were a waste of time and that brands should not use them for any endorsements or campaigns because in part, most influencers lack the kind of loyalty that would be required from any meaningful brand publicity or product marketing.
Having been in the social media marketing and communication's space for a number of years now and having worked with multiple influencers and brands on various campaigns that have achieved real, tangible results, I felt this conclusion was misplaced, I strongly believe that with a proper influencer strategy, positive results can be achieved.
By way of definition, a social media influencer is a social media user who has established credibility in a specific industry. An influencer typically has access to a large audience and can persuade others by virtue of their authenticity and reach. The concept behind influencers is hardly new. It is a tactic that has been used by brands over many decades to reinforce brand values, influence their image and help customers understand and get exciting about their products or brands.
Since social media influencer marketing is relatively new, as by its very nature it has only been around since the advent of social media and its use for marketing and communications, changes in social media trends continue to make it a difficult proposition, almost all the time to brands marketers. Before embarking on a social media influencer campaign, it is important to have a few things at the back of your mind to achieve maximum results. These are:
Establish a long-term relationship with your influencers
Influencers are often free agents looking for better deals and can easily be swayed by competitors. It is therefore vital to establish a long-term relationship with them. This will give your brand exclusivity and longevity with your chosen influencers.
While it is often contractual, engagements between brands and influencers should go beyond the contract agreement and spill over into frequent immersions into the brand, constant communication, product updates and trials and briefing sessions on new products and services, or a new company strategy such as a rebrand. This, in the long run, will ensure that the influencers are always in the know on the things that are relevant and matter to the public and have ample content to use.
Use Micro Influencers in your campaigns
A social media user does not need to have hundreds of thousands of followers to be influential. Micro-influencers are great for brands with small budgets that are ready to give influencer marketing a go. If your brand has given influencer marketing a try using prominent influencers with large followings on social media but has not achieved the set objectives of the campaign, it might be time to try out micro-influencer marketing.
Several surveys have suggested that people trust advice and recommendations from people personally known to them as they can trust them. Depending on the nature of your campaign and the audience type, you might in the long run reach more people and get more returns on investments from working with micro-influencers than if you worked with one or two big-name influencers while spending less money in the process.
Identify the right influencers for your campaign
This is often viewed as a daunting task as various aspects are put into consideration when choosing the right crop of influencers varying from budgets to length of the campaign, to target audience, among many other variables. The best way to find your social media influencers is by thinking about whose voice you can trust for your brand communication or marketing objective. Various social media tools such as Buzzsumo can help one easily identify true, authentic influencers in their field. A quick check on the intended social media influencers personal pages will help you decide if they are the right fit for your campaign depending on the kind of content they share, the kind of followers they have and the type of campaigns they have been involved in, in the past.
Agree on mutual goals and content approach
When engaging with influencers, many brands opt to prepare content and share it with influencers and ask them to post it on their platforms. This, in almost all cases, spectacularly fails. It is therefore important to give your influencers leeway with their engagement approaches in order to ensure their content is as unique as possible whilst still retaining the key campaign messages and objectives. Creating thoughtful and engaging content isn't the easiest job on the planet. However, influencers can help you get your brand across in the right way. It is crucial as well, to agree on the quantity of content and frequency with your influencers. When influencers know their peers that they will be working with on a specific campaign for instance, it will help them create natural and organic conversations.
With various social media platforms such as facebook clamping down on branded communications, there lies a golden opportunity to engage influencers through storytelling and brand endorsements. An infusion of the right tactics can still see brands achieve more on social media as they seek to create brand awareness and their marketing communications goals.
---
Pancras Mutuma