Why brands should be making stories, not just telling them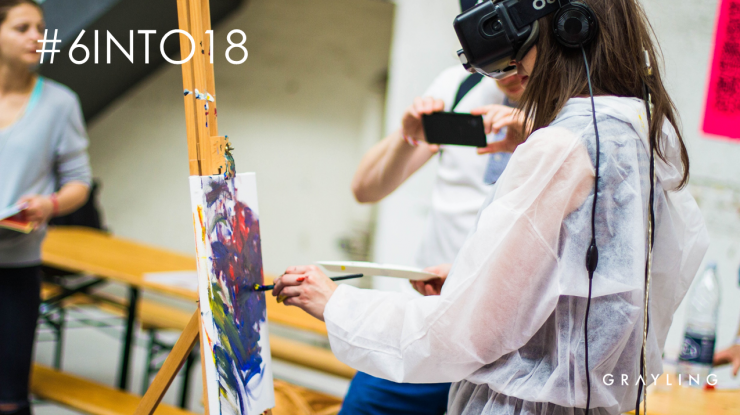 8th December 2017
---
Today, the art of storytelling for brands has reached exciting and innovative levels, but regardless of the touchpoint we use to tell the tales, a strong narrative is the driving force. Christian Wilfer, Senior Strategic Planning Director for Grayling Germany, on our #6into18 trends.
Brands are becoming more aware that they do not always have to be the focal point of a good story. Instead, they see the value in giving a voice to real people- be it celebrities, company founders or your everyday hero. If casted correctly, the stars of the show will breath necessary life and meaning into a brands core philosophy, USPs, values and beliefs. Suprising, touching, fascinating and very 'human' stories are all around us – the key is in finding and optimizing them. This is something Coke seems to manage impressively well around Christmas time.
Emotion is key to understanding virally successful and far reaching content we see on the internet. Lets forget about conventional advertisement for a moment: Studies show that there are a variety of different emotional reactions to convincing pieces of content: be it funny, useful, nice, and inspirational or nostalgic, surprising, heart-warming, etc... If brands ignore this and continue to stick with the now antiquated 30 sec and online ad-formats for consumers, they cannot expect engagement figures to change much, but should rather expect only the use of ad-blockers to increase. Organizations need to ask themselves what their audience want to hear, what they would find funny, useful, nice, inspirational, and how they can produce content to resonate with these emotional needs. Only then can brands make it to the 'next level'.
These are the organizations brave enough to invest in high quality media production and to integrate their product and key messages in an artful and yet periferal way. Instead of more traditional advertising methods, they concentrate on emotional storytelling through film, podcasts, or YouTube series.
It has been a while since P&G coined the term 'Soap Opera' through their communications strategy. From the 1930s, the company began to produce their own groundbreaking Radioshows- wiith over 15,000 episodes between 1937 and 2009, Springfield Story was the longest running P&G original production.
Brands today, must devise captivating characters and truly original content in order to buld a loyal following. Collaborations now extend beyond that of brand and agency, extending out to innovative contributions from artists and commedians to regular people. Brands now take the place of media producers. The 'Good To Be Bad' campaign from Jaguar, for example, translates the luxury automobile catgory with an ironic James Bond attitude and star-power. The campaign comes across as a pleasant surprise to audiences, urging viewers to dust off the logo, and view the brand anew.
Similarly, Nike has gone on a content offensive for Women. With 'Better for it', the athletic brand wants to motivate women around the world to become active, pushing out organized runs and a personal training-app. The project has culminated in Branded Entertainment, in the form of the YouTube-series 'Margot vs. Lilly'. The eight part mini-series features two very different sisters who make joint new years resolutions: lonely YouTube star Lily has to find three friends in real life, and the rather un-sporty Margot needs to create a fitness channel reaching 1000 followers.
'Margot vs. Lilly' is an ideal playing field for Nike to promote its products, as well as its sport and lifestyle items (ie Fitness-app Nike+ Training Club). Every episode is followed by a video blog and a landing page where the user can enter to win products used in production. For Nike-manager Bremicker, this creates the perfect synergy between the motivation achieved through the campaign and the easy customer journey down to the suitable fitness equipment a click away.
Interactive StoryLiving means that stories are now truly coming to life for consumers. Through clickable instagram stores and virtual reality adventure, the user is now also part of the story. StoryLiving, a term coined through a Google study, looked at experiencing stories and brand offerings through VR. The ethnographic study found that the perception of users experiencing a 360-degree-video sufficiently provided the immersive experiments as with Headsets like Google Daydream, HTC Vive or Oculus.
The study from Google Zoo shows how much greater a potential VR has to spread incredibly impactful advertisement and journalistic-narrative in comparison to content classically derived from copy, images or videos. Audiences are likely to take stories delivered through VR to heart, at a deeper, and often longer lasting level. Multisensory communication allows the viewer to better see, hear, feel and identify with what other experience. It is no wonder that, according to Forbes, 75% of the most valuable brands are likely to start communicating with audiences using a type of virtual or augmented reality by 2020.
Join the conversation using #6into18.
---
Grayling Team