Fresh air, fresh PR: Daikin Central Europe appoints Grayling Austria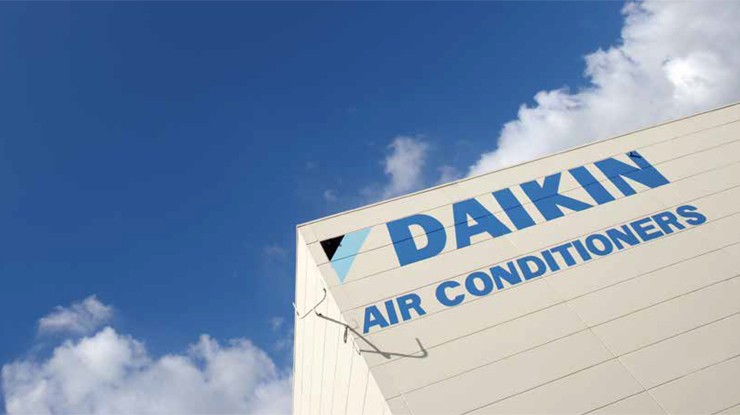 20th November 2017
---
Daikin Central Europe (CE) – one of the world's leading manufacturers and distributors of air conditioning systems, heat pumps and cooling solutions for private, commercial and industrial use - has entrusted Grayling Austria with cross-border strategic communications consulting, and the coordination of its international PR activities and storytelling.
Daikin CE, situated in Brunn am Gebirge and a subsidiary of the company founded in 1924 Japan, is the headquarters for 15 countries in Central and Southeastern Europe. For the future, the air conditioning specialist aims to strengthen its B2C outreach in local markets and align its communication activities across national borders.
"Grayling, like Daikin, has an impressive presence in the Central Europe region and has the industry and communications expertise we need. Together, we will strengthen Daikin's market presence in the business-to-consumer segment and further work to expand it at the business-to-business level," said Carl Lievens, CEO of Daikin CE.
"As a very successful player in the industry, Daikin CE has a pioneering role and is now taking a new communicative route. Our team around Managing Director Dirk Moser-Delarami is looking forward to implementing tailor-made communication solutions that ensure stringent messaging across all channels and at the same time ensure a good climate among Daikin stakeholders," says Sigrid Krupica, CEO Grayling Austria.
About Daikin Air Conditioning Central Europe
Daikin CE was founded in 1999 with its headquarter in Brunn am Gebirge, Austria. The product portfolio comprises products and solutions for heating, cooling, ventilation, air conditioning and refrigeration. Roughly 230 employees are in charge of the sales and service activities in 15 countries in Central- and Eastern Europe (Austria, Czech Republic, Slovakia, Hungary, Romania, Bulgaria, Moldavia, Slovenia, Serbia, Croatia, Bosnia & Herzegovina, Macedonia, Montenegro, Kosovo, Albania). For more information, please click here.
---
Grayling Team