Microsoft appoints Grayling Austria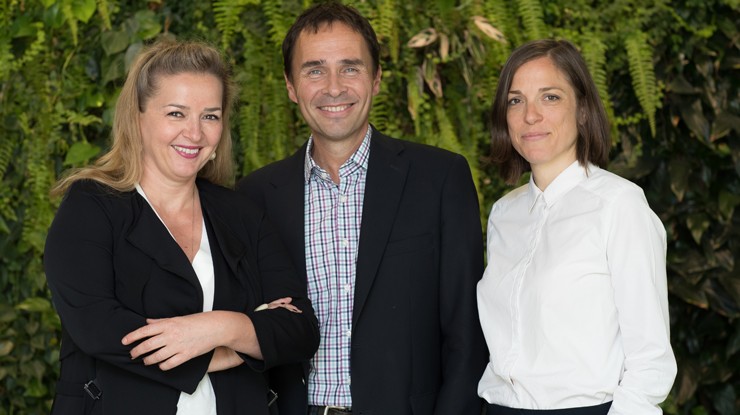 28th June 2016
---
Vienna, 27 June 2016 – The Grayling team in Vienna emerged as the winner of a two-phase invitation to bid and support Microsoft from July 1 onwards with strategic planning and the implementation of corporate, brand and product communication activities in Austria. Among the main focuses is storytelling and the alignment of communication activities across all channels.
Thomas Lutz, Head of Communications, Microsoft Austria: "The digital transformation has significantly changed the requirements for our communications agency. In addition to classical PR support we were especially looking for a partner that manages content professionally and that has a newsroom way of thinking and working that enables Microsoft to secure aligned and coherent messaging across a variety of different channels. Sigrid Krupica and her team delivered the best proposal and won us over with their presentation, in-depth analysis, clever strategic approach and scalable and fresh communication activities."
"Microsoft as a tech company, as an IT service provider for business and private purposes, as an employer, and as a corporate citizen – there are so many stories to tell about this company. We are very proud to have been given the opportunity to tell these stories together with Thomas Lutz and the diverse Microsoft teams", says Sigrid Krupica, CEO Grayling Austria.

"New technologies create new communications channels. In an increasingly dynamic communications landscape, attention becomes the most important currency. Stories that spark attention and the right messages in the best possible channel at the perfect time create advantage and encourage consumers and other stakeholders to enter into a dialogue with the company. Microsoft plays a leading role in this new field of communications and we are looking forward to integrating our ideas and know-how to the mix", says Elisabeth Totschnig, Managing Director.
The Grayling Technology, Media & Telecom unit, headed by Elisabeth Totschnig, looks forward to beginning work together with Microsoft. This marks their third new account win of the year following appointments by Media Markt / Saturn and Celum.

Photo:
Sigrid Krupica (CEO Grayling), Thomas Lutz (Head of Communications Microsoft) and Elisabeth Totschnig (Grayling Managing Director, Head of Technology, Telecoms & Media Unit) are looking forward to working together. Copyright Grayling/Photo Daniel Hinterramskogler
For inquiries:
Berith Hagvaag, Grayling Austria, berith.hagvaag@grayling.com, +43 1 524 43 00-26
---
Grayling Team