Hot in the City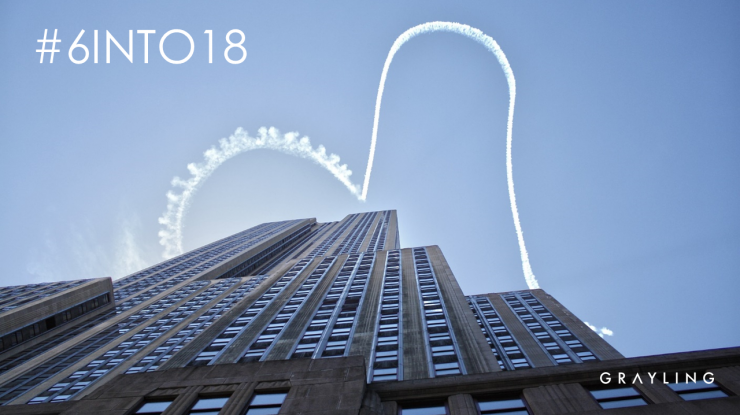 6th December 2017
---
As part of our #6into18 series, Stephanie Stamatakou explores the emerging trend for marketers to focus their efforts on global super cities.
Last year, in our paper 'Live Smart or Die', we identified 'Speed vs Structure' as one of the four tensions that will inform the next decade. What we mean by this is the tension between the tech-enabled on-demand economy, and the infrastructure of growing, densely-populated cities that, in most cases, were built in a pre-digital age.
According to the United Nations Department of Economic and Social Affairs, the global population is expected to reach 8.5 billion by 2030. And more and more of these people are living in cities. For the first time in history, more than half of the world's population lives in an urban area, and that number will continue to increase. By 2030, urban areas are projected to house 60% of people globally, and one in every three people will live in cities of at least half a million inhabitants. This trend sees not just the number of the world's cities growing, but also their size: the increase in 'megacities' (cities with more than 10 million inhabitants) is projected to rise from 31 in 2016 to 41 by 2030, many of which will be in the Asia Pacific region
The implications of this are huge, not least for marketers. And in 2018 we expect to see more brands and corporations follow the likes of Nike, and start to think in terms of cities rather than countries or regions.
Micro-influencers have mega influence
Major cities are hubs of economic growth and consumerism, which open the door to wider markets. And in 2018 we expect to see more brands using micro-influencers as the key to those doors.
Companies are beginning to eschew the big name (and big money) mega influencers in favour of more relatable (and cost-effective) micro-influencers. "People like me", whose opinions on fashion, lifestyle, sports, music and other areas make them real taste-makers. Eighty-two per cent of city dwellers say they would follow a recommendation to purchase from a micro-influencer, and influencer content can deliver an ROI that is as much as 11 times higher than traditional forms of digital marketing.
Smart organizations like Airbnb and others, are building alliances with niche urban influencers and their tribes across the world, providing access to creative events and unique opportunities that deliver far-reaching cultural interactions and long-lasting brand affinity.
The conventional wisdom about the power of influencers is being turned on its head, and cities are leading the way.
Cities as beacons
Major cities can act as halo locations where relationships with audiences may be developed, and brand perceptions formed. We see this primarily occurring through geo-targeted digital efforts, but also through real world experiences delivered via pop-up encounters or, in retail, flagship stores or showrooms. Amazon, the ultimate online retailer (and arguably harbinger of the death or at least reinvention of the high street) is, ironically, experimenting with bricks and mortar stores. Where? New York and, in time, other major cities.
Asics, meanwhile, is building flagship stores with DJ booths and juice bars in major cities such as London, New York and Tokyo, supported by its locally tailored 'I Move Me' campaign.
It makes sense. In today's digital world, one in two people feel increasingly disconnected from the physical world and seven in 10 say they crave tangible experiences that stimulate their senses. The sweet spot is where the digital and real world experiences collide.
Painting the town
But cities are, or can be, much more than just locations for cool stores. And the kinds of experience people are craving go way beyond notions of shopping. And social media are key. Whether it's an advertising billboard in London that dispenses beer, Tel Aviv City Hall transforming into a giant game of Tetris, or the hugely appealing Museum of Ice Cream, cities are being used as playgrounds. Marketers are using cities as brand canvases, delivering surprising, sensory and sharable experiences, launching new campaigns and driving consumer generated content and brand buzz moments, appealing in particular to Millennials and Gen Z consumers.
Our cities are increasing in number and size, and 2018 will see more organizations take pains to court their denizens as focus groups or full-on campaign hot spots.
Stephanie Stamatakou is CEO of Grayling's Asia Pacific region. Join the conversation using #6into18
---
Stephanie Stamatakou