The Authenticity of Communication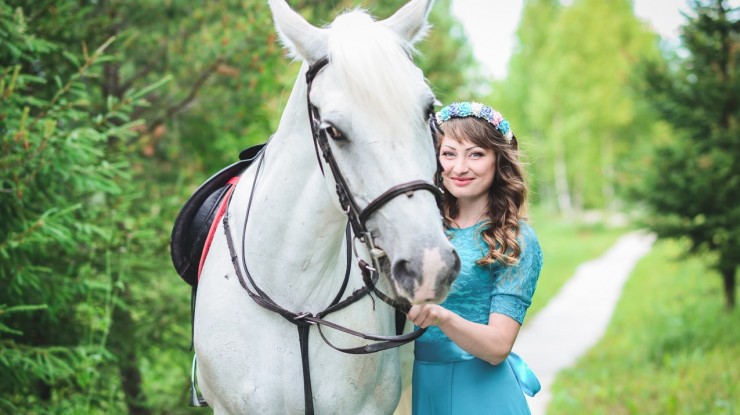 1st August 2017
---
Brinson Willis, global marketing intern in Grayling's GCore division, looks to the future of personal and professional communication in light of artificial content cluttering the online presences of today's brands and individuals.

The buzz of vibrating cell phones and occasional ding of an unanswered e-mail are the undercurrent to many, if not all, of my college lectures. Professors don't even bother chastising us anymore, having made an uneasy peace with our generational mania for inhaling the latest information about live score updates during a heated championship game, scandalous celebrity gossip, and a deluge of pictures from your best friend's latest vacation. In turn, these ever-growing branches of communication have given individuals an amazing reach to share themselves digitally in a capacity that encompasses virtually every corner of the world. However, we have also bred a new generation of online communicators-turned-public figures, like Essena O'Neill, a social media star who, at one time, had an Instagram following of over 600,000. She eventually had an online meltdown and quit after the pressure to meet her followers' expectations of being beautiful, fashionable, and happy all the time became too much.

Companies are also primary contributors to the virtual melting pot, as they relentlessly market themselves online through trendy self-promotion. A classic demonstration of detachment from humanity in digital content, the viral Pepsi campaign failure attempted to jump on 'social justice' bandwagon and exploit celebrity star power to boost their online following, only to have criticism for their insensitivity to be blown back in their face. In time, the online conversation has become diluted by efforts to project only images of perfection and popularity to fulfil the public persona we wish our peers and competitors to see. As such, I'm not particularly convinced that what we're writing, posting, and sending on a daily basis serve as true reflections of the people behind the screens.

While instant communication has made our lives more convenient and efficient, it also threatens our personal integrity by allowing us "to prepare a face to meet the faces that we meet," as T.S. Eliot would point out. From a young age, we are groomed to outfit ourselves both professionally and personally, and to recognize the situations in which each approach is suitable. We distance ourselves from the surface of life's offerings by inserting layers of communicative tools, like digital résumé templates, social media accounts, and mechanical e-mail responses, as barriers between our authentic selves and who the world observes in our stead. While the burgeoning field of communication has enabled humans to soar to new heights, we have also used it as a way to further blur both the lens we use to survey the world and the magnifying glass through which the world stares back. There is a fine line between utilizing digital communication tools to gain inspiration and appreciation, and using them to obsess over details about others' lives or one's own in a quest for the perfection of our public image. It is a paradox that, during the most progressive and individualistic period in history, most of us still neglect to share our genuine views, feelings, and personalities with one another.

So, it seems that over time, we humans haven't much changed; only the tools we use to mold our image to our liking have been upgraded. This insight probably sounds a little out-of-place coming from a marketing intern in a communications firm; but, let me share with you the prospect of a positive shift that I anticipate gaining traction in the communications, marketing, and public relations industries. In time, I hope that our professional, personal, and public communication will reflect a little more personal integrity. No more copying a friend's essay because his or her words sound better than your own. No more tweeting out a popular hashtag just to ride the wave of social popularity. No more fudging bullet points on your résumé to make yourself sound more important or accomplished. In a world where anyone is enabled to conceal their true selves with exaggerated enhancements, we need to remove the filters, delete the overused clichés, and peel away the prepared "faces" enough to recognize that we might just be good enough as we are.

It brings me hope to see companies, like Dove, and a handful of public figures, including Dwayne "The Rock" Johnson, adopting this approach by maintaining a social presence that is professional in appearance, but transparent enough for consumers to get a good glimpse of the heart and soul of the brand.
In their campaign to popularize every type of woman, Dove doesn't attempt to sell viewers a single product. They instead humanize themselves by championing the cultural push for celebrating one's own individuality as an issue of importance to the core of their brand. Dove became a viral trailblazer by highlighting women's tendency to self-criticize and subsequently promoting the celebration of transcending our perceived imperfections to create a new image of the modern beauty. In doing so, they garnered a bevy of brand support for their stance on the social stigma. The 67+ million views on this video demonstrate that the public is indeed attracted to figures and brands who honor authenticity.
Dwayne Johnson leads by this example to his 90+ million Instagram followers, and has, in turn, cultivated one of the 10 most-followed accounts in the world. His posts feature both professional and personal failures and successes, from his struggle to earn a comfortable salary as a young football player to graciously acknowledging his hard-won accolade as Forbes's High Paid Actor in 2016. The followers are constantly engaged with his frequent updates, which are never complete without encouragements to work hard and remain humble. This message is central to his individual brand, and as such, his personal integrity is evident in the published content and professional work he produces.
I firmly believe that there is a way to inject sincerity and vulnerability into our personal and professional "faces" in a manner that allows us to both communicate effectively and to bare our true selves without reservation. The skyrocketing popularity of public figures and brands who have taken this leap of faith is confirmation that we are on the precipice of inciting a cultural movement. Should we give "being yourself" a try? You decide…
---
Grayling Team