Coming back to our debate this morning on "Can you be prepared for Crisis Communications?"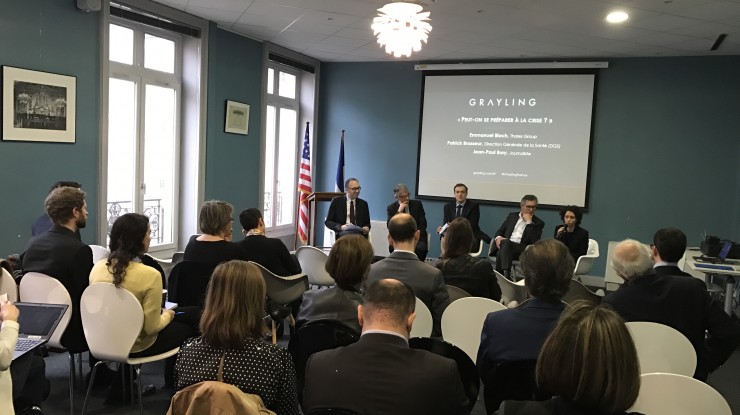 23rd February 2017
---
Grayling France organized this morning at AmCham a breakfast focusing on "Can you be prepared for Crisis Communications?"
The debates, involving Patrick Brasseur, Information & Communication Mission Director at the Directorate-General for Health, Emmanuel Bloch, Strategic Information Director at Thales Group and Jean-Paul Bury, journalist, presented the best practices and mistakes to avoid in terms of crisis management. With the emerging social networks and the professionalization of interests groups and civil society, the crisis is becoming a regular occurrence. With social media, anyone can generate alerts…
In this context, crisis communication preparation is becoming ever more essential for companies and public actors. This morning's debates have shown the need for any organization to be prepared for a crisis, that can be done through a complete monitoring of news and emerging facts, training to know how to talk in front of audiences in sensitive situations and simulation training in cases of crisis communication, along with the preparation of internal organization and communication processes. Not only the Director, but all the organization's levels have to be prepared to manage those stakes.
The organizations can also anticipate the crisis by being in permanent contact with their environment's actors and stakeholders – associations, public authorities, experts, etc. With this ongoing dialogue we can monitor the latest occurrences and events to take place and to anticipate the potential sensitive issues.
The debate was led by Dorothée Dayraut Jullian, Grayling France Head of Public Affairs and Crisis Communication, and Bertrand Paul, Head of Corporate, with their respective teams and Rémy Debrant, Grayling France Director.
---
Grayling Team