Grayling named Public Affairs Consultancy of the Year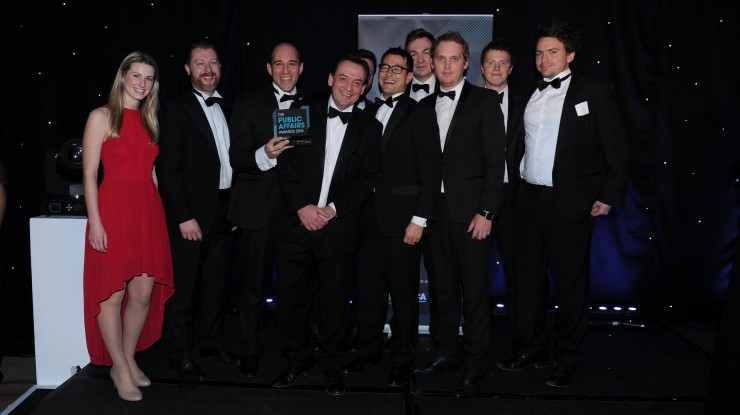 13th December 2016
---
Grayling has been named "Consultancy of the Year" at the prestigious Public Affairs Awards 2016 in London.
The agency is celebrating a double victory having also received the best consultancy accolade at the 2016 European Public Affairs Awards in Brussels.
Judges said that following a series of major wins this year, Grayling must now be regarded as one of the public affairs industry's "big beasts".
The award was judged on the basis of all-round excellence in terms of delivery for clients, staff retention, and growth based on turnover and profit margin.
Jonathan Curtis, Grayling's Head of Public Affairs in the UK, said:
"We were thrilled to receive this award which is a reflection of our hard-won achievements over the last 12 months. Not only have we beaten some of the biggest agencies to win respected clients like Lloyds Banking Group and Virgin Trains, but we have also continued to excel in delivering for our existing clients, many of whom we have been proud to work with for over five years. I am enormously privileged to work with such a talented, creative and hard-working team."
Grayling is uniquely positioned as the only consultancy to have wholly owned public affairs offices in London, Edinburgh, Cardiff and Brussels, as well as in Birmingham and other key local authority areas. Grayling's European public affairs footprint is also one of the most comprehensive of any agency network.
Jonathan Curtis concluded:
"We are hugely grateful to the judges for this award. With some exciting prospects in the pipeline, we look forward to another year of rapid growth and superior client servicing."
---
Grayling Team