Grayling's Meakin to talk innovation at international comms summit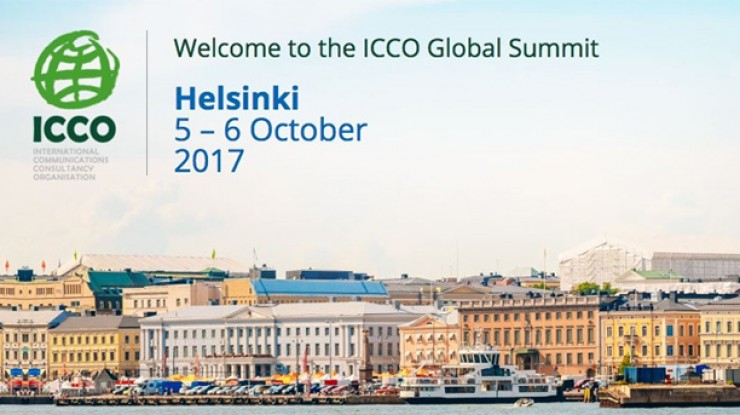 7th August 2017
---
Grayling's global head of strategic services, Jon Meakin will join a roster of international speakers at the ICCO Global Summit, to be held in Helsinki on 5-6 October.
With a theme of 'Innovate, Engage, Evolve: Leading in a Transformational World', the Summit will bring together comms professionals from around the world to explore issues affecting the communications industry now and in the future.
Meakin will give a talk entitled 'Leading from the back: Why pushing beats dragging every time'. "It's really about the importance of collaboration between agencies and their clients," he explains. "Most genuine innovation is borne out of some sort of necessity, but agencies and client-side organizations often have different takes on what is 'necessary'. Agencies are all too keen to drag clients forward, but often in directions they don't want to or aren't ready to go. In Helsinki, I'll set out a middle way, that can lead to shared success."
As Grayling's global head of strategic services, Meakin is responsible for research, insights and evaluation; creative and content solutions, through the agency's GMint offer; and Grayling's proprietary online reputation management tool, GCore. He also oversees the firm's global marketing efforts and consults on key international clients.
The ICCO Summit is organized by the International Communications Consultancy Organisation, the voice of public relations consultancies around the world. The ICCO membership comprises national trade associations, networks and agencies in 54 countries across the globe: from Europe, Africa, Asia, the Middle East, the Americas and Australasia. Collectively, these associations represent over 2,500 PR firms.
Further information about the ICCO Summit is available here.
---
Grayling Team