New Nations: Report examines increasing importance of cities as centers of power, and how to influence them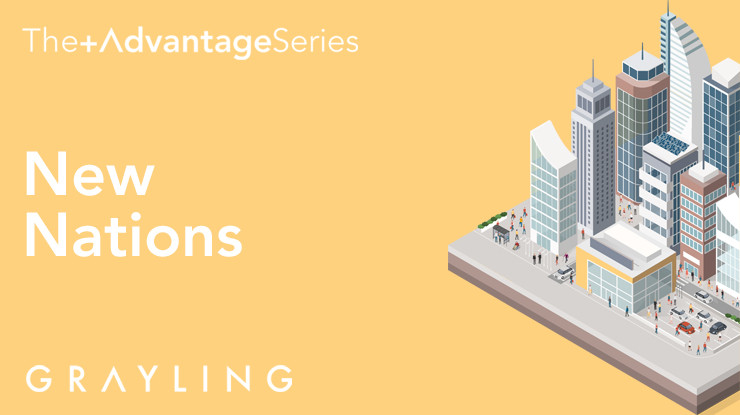 18th September 2018
---
Cities, not nations, are increasingly the focal point for professional marketers, as their economic and cultural power grows, according to a new report from international communications agency, Grayling.
New Nations takes a deep dive into what makes cities tick - where the tastemakers are, where the money is, and the opportunities for marketers to achieve a greater return on their investment by taking a city-centric approach.
In any city, there is a delicate ecosystem of influence and impact
Grayling's global head of strategic services, Jon Meakin says: "Brands and corporations are waking up to the opportunities inherent in the emergence of cities as 'the news nations'. But much like countries, no two cities are the same, and it is important to understand the overlapping spheres of influence and how to navigate them."
The report identifies four 'nodes of influence' common to most cities, and the weight of influence and impact each has on the others - and ultimately on city dwellers themselves: The media; social influencers; government; and special interest groups.
"The relative weight of these influences varies from city to city," adds Meakin. "Understanding how to break in to these complex networks requires intelligence, insights and connections.
Successful marketers must recognize the power inherent in 'the new nations', and understand the care and attention required to leverage the different nodes of influence."
New Nations is part of Grayling's 'Advantage Series', a research and insights programme that addresses some of the major reputational, regulatory and communication challenges facing organisations today. New Nations may be viewed at grayling.com.
---
Grayling Team