Things Just Got Real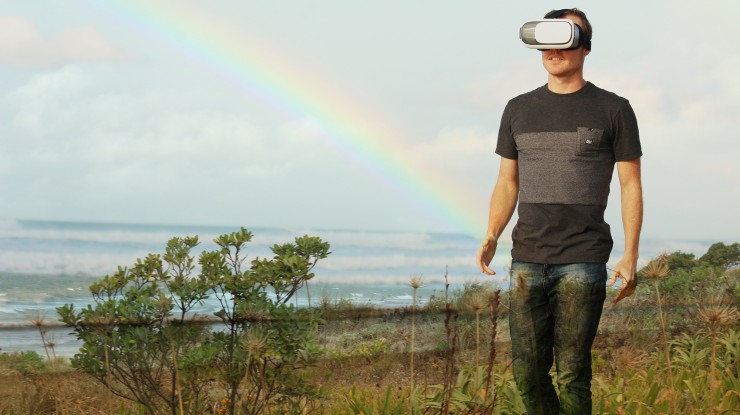 1st November 2016
---
Our Global Head of Brands, Daniel Cohen on the fourth of our #7for17 trends series, Hybrid Reality
Do you remember when playing Pokémon meant trading cards in the playground with your friends? It's a distant memory. With 100m downloads and over $10m/day earnings, the recent Pokémon Go! phenomenon perfectly showcases the increasingly fluid nature of reality and how brands must respond accordingly to deliver experiences which live up to a mounting consumer expectation.
Interacting with anyone from anywhere and anytime has never been so easy. Whether it is the use of FaceTime, Instant messaging, gaming channels, dating apps – you name it, how we interact and experience things is quickly evolving. As AR, VR and MR technology improves, the digital and physical worlds become more integrated than ever, leading also to user experiences that could never be realized before.
With the breakthrough of more advanced technology in devices such as smart glasses, phones and tablets, Augmented Reality (AR) is now truly able to add a digital layer to the real world. Though Pokemon Go! has helped AR gain significant awareness and traction in the entertainment realm, the trend has also pioneered in the 'gamification' of new industries. Novel experiences and virtual layers now rule expectations as apps for fitness, discovery and education increasingly divert their focus to the user experience.
Advances also in the realm of Virtual Reality VR, now more tactile, sensory inclusive and real than we have experienced before, allow users to immerse themselves into a different world. This presents the opportunity to virtually escape, into anywhere, anytime, and with anyone. This is game-changing as our fundamental way of learning shifts from merely receiving information, to fully experiencing it. Which would be more effective – telling someone that your product/brand/lifestyle is great, or allowing them the experience first-hand?
Mixed reality (MR) is the buzzing lovechild between AR and VR, adding quite literally a whole new dimension to how brands are able to promote, create and customize their products. Virtual objects projected into the real world where you can see and interact with them from every angle, 3-D is no longer reserved for the cinema. Combining these digital and physical worlds means the lines between digital and physical are becoming ever more blurred, opening the door to endless experiences.
Corporations that recognize advancements in user experience as a crucial element of innovation through the use of AR, VR and MR will be better able to provide a critically competitive edge in markets which will increasingly demand more sophisticated service.
Follow Daniel Cohen and join the #7for17 trends conversation on Twitter.
---
Grayling Team