Senior Hires in San Francisco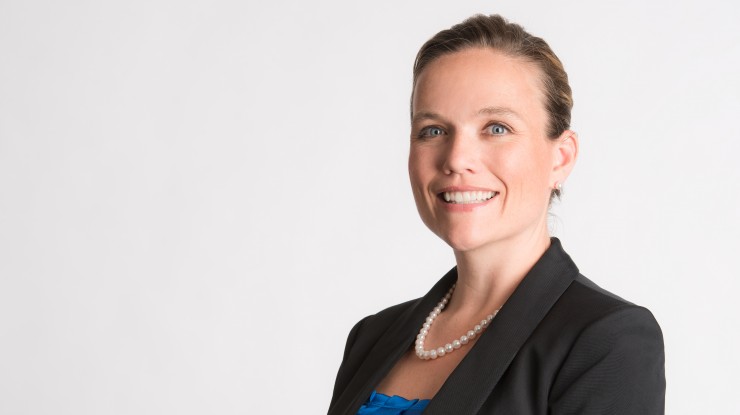 4th February 2016
---
Grayling US has made several critical hires to expand its growing Bay Area presence. Doubling its leadership team, key hires bolster the office's expertise in consumer, enterprise and financial sectors, and add deep integrated marketing and influencer relations, as well as Spanish-language capacity at the strategic level.
This enhanced team is part of a strategic change in leadership. Martha Shaughnessy, formerly Managing Director of Palo Alto, was brought on to lead San Francisco in the second quarter of 2015. Shaughnessy expanded her management footprint, merging the San Francisco and Palo Alto offices to solidify Grayling's foothold in Silicon Valley and anchor the agency's offering in this key market.
Senior Vice President, Samantha Chin brings an extensive consumer and fintech background and will focus on scaling the office's client service for significant growth this year. Tim Black, Vice President, will lead the consumer practice and integrated marketing initiatives; Jin Woo, Senior Account Director, deepens expertise and media relations in the Enterprise group; and Ann Murray, Director, is poised to expand Grayling's influencer marketing and Spanish-language programs.
"Telling the stories of the Valley's innovation and impact on the world is my passion, and building communication strategies that create advantage and really move clients forward is a constant challenge and endless opportunity," says Shaughnessy. "Broadening a stellar core team to now scale that approach is essential. We're starting this year with the team I feel could win in any room."
Shaughnessy joined Grayling-acquired Atomic PR in 2005, bringing her experience with consumer brands and non-profits to the team of 15 tech practitioners. She and her team launched startups, steered acquisitions and built public companies. She is a trusted advisor of senior executives and has earned the ear of key journalists. She will continue to provide world-class strategic guidance for clients and grow a team of top-notch communications professionals. She was recently named as one of the top 50 "Best Public Relations People in the Tech Industry" by Business Insider. Shaughnessy reports into U.S. CEO, Peter Harris.
"Martha's strategic vision coupled with her ability to unleash the magic of storytelling within complex technology sectors is unparalleled," says Harris. "We wanted someone with Martha's background of savvy communications coupled with entrepreneurial and business acumen to grow Grayling's San Francisco footprint, the largest in Grayling's US network. She's well-known and well respected in the region, and her local roots give us a special edge."
About New Hires
Samantha Chin entered technology communications in 1993. She began her career at NY-based Connors Communications where she spent eight years and eventually launched their Financial Services Group and co-lead their Consumer Group. She also created and led a Digital Lifestyle Group in Edelman's Silicon Valley office. Chin has launched some of the most well-known brands in the world, including: Amazon, LendingTree and Priceline.
Tim Black brings more than 13 years of public relations and publicity experience. He has worked with a wide variety of consumer lifestyle, entertainment, technology and travel brands; and specializes in execution of highly creative, fast paced and integrated consumer PR campaigns. Black joins Grayling from Ketchum.
Jin Woo has more than a decade of experience working with stealth companies, startups and emerging brands as well as some of enterprise technology's best-known brands. He has worked to bring awareness to new technologies, with extensive experience in cloud, data center, infrastructure, networking, security and storage.
Ann Murray developed her expertise in online publicity, social media marketing, and influencer outreach at agencies such as M80 Marketing (U.S.) and ThinkJam PR (UK/US). She has coordinated general and diversity marketing campaigns for major consumer, film and technology brands, such as 20th Century Fox Home Entertainment, Unilever, Waze, Warner Brothers. She has a Master's from the Annenberg School at USC and joins Grayling from PR Hacker where she helped found the media team.
---
Grayling Team