How to Make Great Content Work Harder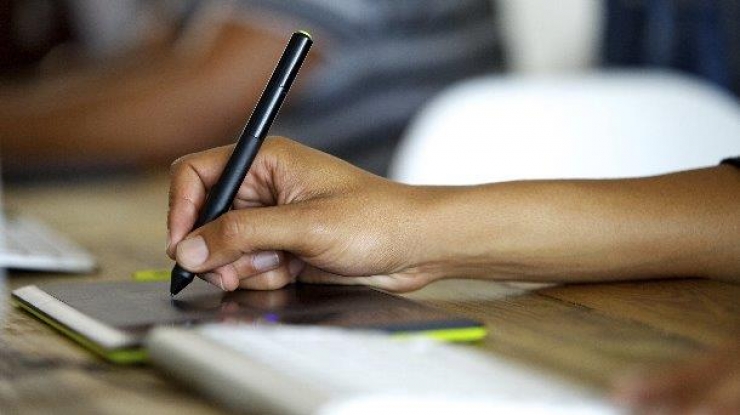 13th February 2017
---
Ellie Schofield, Senior Digital Manager for the Grayling digital team, assesses the importance of content and how you can make it work harder.
Everyone knows that content is important, in fact it's more than important, it's crucial and one of the most effective ways to make your brand stand out from your competitors.
More than ever consumers are being bombarded with adverts and messages all saying the same thing, 'buy me'. Communication platforms are becoming diluted and people are listening less and less. Almost half of Brits (40%) 'actively ignore' ads from brands, until… something different pops up. Something richer. Something that's personal and resonates.
Gone are the days you can tell consumers you're the best and expect revenue to increase; relationships need to be built and nurtured, with great content, consumers can feel satisfied from, rather than feeling like your next personal cash cow.
Content creation can be a fickle task. Striking the balance between creating great content and staying within your budget, is a job in itself. This is why it's key to ensure your content works as hard as possible, across multiple channels. Master this and you'll be away.

MAKING GREAT CONTENT, WORK HARDER
What does 'making your content work harder' actually mean? Simple, taking one core piece of content and reproducing it in various formats.
The key to making content work as hard as possible is to begin with ONE single idea. A lot of people panic at the thought of creating a 'content plan' and begin thinking of multiple pieces of content with multiple messages. Stop.
Working with one idea will reduce the amount of work on everyone's behalf, which in return will reduce production costs - winner. For example, one idea produces one infographic, which can split into several images for several Facebook posts; something that couldn't be done if you were working on multiple ideas/messages. Here's how to get started:

Step 1: Thinking of your one core piece of content
What makes content great? The idea behind the content. Take your key objectives and brainstorm an idea. Forget the channels your content will sit on at this stage, because most people limit their creativity, spending too much time focusing on 'where it will go' – we will think about this next.

Step 2: Now, make it work hard
You've got your big idea – great! Now you need to think about how to bring that idea to life and the channels it's going to sit on.
Give your concept a landing page; whether that be a page on your website, a microsite, an app, it's completely up to you, but you need a destination to direct people to.
Once you have your landing page, featuring all the information a person could need, you can begin thinking about the types of content you can produce to bring it to life. Here are a few ideas:
Short form video: Create an engaging video edited for different channels e.g 1 min for Instagram, Twitter and Facebook, 10 secs for Snapchat.

Shareable content: Create an infographic using the key stats highlighted within the video. Whilst the full version could sit on your landing page, the infographic could be sectioned into shareable fact posts for your social media channels – just don't forget Facebook's 20% text rule when advertising.

E-shot: Create an e-shot using the content on your landing page, as well as the infographic and video, informing your database of your content campaign.

SO, PLAN...
The key to 'making your content work harder' is, plan! So next time you are planning your content, follow our where, how and why process:
Where will this content sit? Website, Facebook, Instagram, Snapchat, Blog
How will my content sit on this channel? A 1 minute Facebook video, is no good for Snapchat which only takes 30 sec videos. Remember: One shape does NOT fit all.
Why do I want my content to sit on this channel? Don't use channels if they are not relevant to your audience or objectives.
Run every piece of your content through these three steps and I guarantee it will be working hard than it was before you read this.
---
Grayling Team