Is 2017 Going To Be the Year of the Cultural Brand?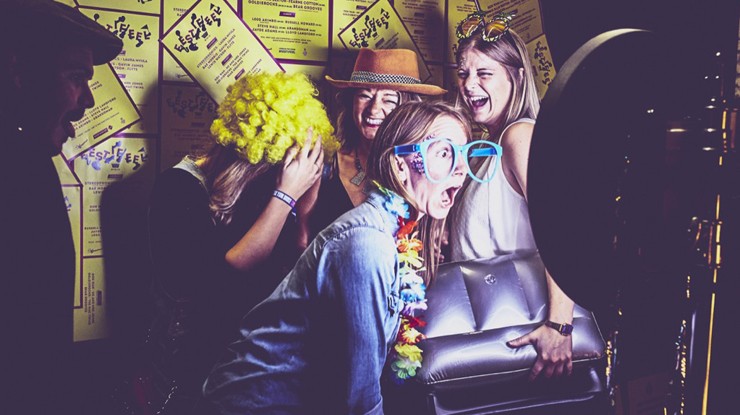 31st May 2017
---
Anastasia Elaeva, Grayling Russia's Head of Corporate Communications, analyses the future trends for corporate art programs.
Consumer expectation is on the rise, and, as many recent surveys show, for brands, it is no longer enough to provide just a good product or service. They need to create memorable experiences and engage target audiences around points of passion and interests, with art being a major opportunity do that.
As more brands are putting culture at the centre of their communications, managers responsible for art collaborations should take a systemic approach, considering potential risks, thinking long term, and developing engagement strategies for both internal and external stakeholders. To create a truly cultural brand, they need to rely on art professionals' expert counsel and to find an area where art world interests and business goals truly intersect.
In his interview with The Financial Times, Loewe's Creative Director and Designer Jonathan Anderson described his intentions to make the Spanish leather goods house a cultural brand as his way of redefining luxury and "finding depth in today's 'like' culture". In its communications strategy, the Australian skin, hair, and body care brand Aesop goes to great lengths to provide intelligent content through its partnership with the literary quarterly Paris Review, its own bimonthly magazine and monthly online newsletters. Many luxury brands have long been art supporters, but their past programs have been redesigned and made more integral and comprehensive over the recent years. They no longer just collect and sponsor, they are now creating their own cultural spaces, initiating art related content, and commissioning new works and exhibitions based on the brand's values. Mass-market and technology brands are joining the trend as well, with Uniqlo, Vans, H&M, COS, Heineken being some recent examples of note.
With the goal to identify what makes creative partnerships work and what trends are driving their future, I have looked into more than 40 corporate art programs, which can be grouped into five different types of engagement platforms such as brand- collaborator, brand-mentor, brand-art experience creator, brand-art content creator, and brand-educator. One brand can play all these roles at the same time, and this typology aims to help companies think strategically and best conceptualize their art programs to fruition.
As part of my research, I have also talked to the people working on corporate art programs who kindly agreed to share their knowledge and insights into building the most effective collaborations – Eneuri Acosta from Cadillac, Carlo Giordanetti from Swatch, Thomas Girst from BMW, Albertine Kopp from Davidoff, Herve Mikaeloff who has consulted Dior, Louis Vuitton, and Hennessy, Saskia Neuman from Absolut, Andras Szanto who has advised Audemars Piguet, Davidoff, and BMW, as well as Cecilia Dean from the arts and fashion publication Visionaire.
Successful creative partnerships require significant commitment in terms of time, effort, and investment. As consumers are becoming savvier and more demanding, one-off collaborations based on just putting an art image on a product or a brand's logo on a press wall at a sponsored cultural event could potentially do more damage than bring benefits. Such superficial involvement could show that the brand lacked the effort needed to properly understand the arts community and communicate with it in a meaningful way. To be effective from a PR and marketing perspective, the brand's engagement with the arts should go further.
In terms of future trends, smart brands will be looking to develop corporate art programs that fill a gap in the art world and make sense from a business perspective at the same time. More companies will also strive to create unique consumer experiences by bringing art to their corporate and retail premises as well as by setting up their own temporary or permanent cultural spaces.
Another trend is artists' deeper engagement with the brand. Good collaborations involve a lengthy education process, so the artist is fully immersed and has a good understanding of the brand, its values, and history. As creative partnerships become more complex, they will also require more refined and professional art advice and counsel.
Storytelling will become even more crucial to communicate creative partnerships to their target audiences. However, brands will need to find their unique voice and to consider what kind of content will resonate best with their stakeholders. Besides being interesting and relevant, it should also be fair and respectful to the art world.
As creative collaborations are increasingly navigating beyond the world of luxury, and more mass-market brands are launching such initiatives, the nature of collaborations in itself is changing. Expect to see more public art projects and partnerships aimed to benefit charities. Uniqlo partnered with the NYC Parks. Nike collaborated with the Brooklyn-based artist KAWS to transform basketball courts in New York. Burton created limited-edition snowboards in partnership with the US artist Jeff Koons to benefit the non-profit Chill for underserved youth.
We can also bear witness to more unexpected partnerships. For example, to outreach younger audiences and to add an edgy flair to their products, some high-end heritage brands, especially when it comes to the watch industry (i.e. Richard Mille, Hublot, and Romain Jerome), are starting to collaborate with trendy street, graffiti, and tattoo artists.
More brands are striving to engage their stakeholders via art, but their ability to make it part of their DNA depends on whether they can turn collaborations into truly sustainable and crisis-proof partnerships. If they take it seriously and can commit to that, we have a chance to see a new cultural brand movement thriving in 2017.
To find out more about best practices and trends in creative collaborations, please check our report Brand and the Arts: Making Creative Partnerships Work.
Image courtesy of House of Vans London, Festifeel Celebration
Copyright Vans/Photo Joe Hart Photography
---
Grayling Team