Top 3 Insights from Re:publica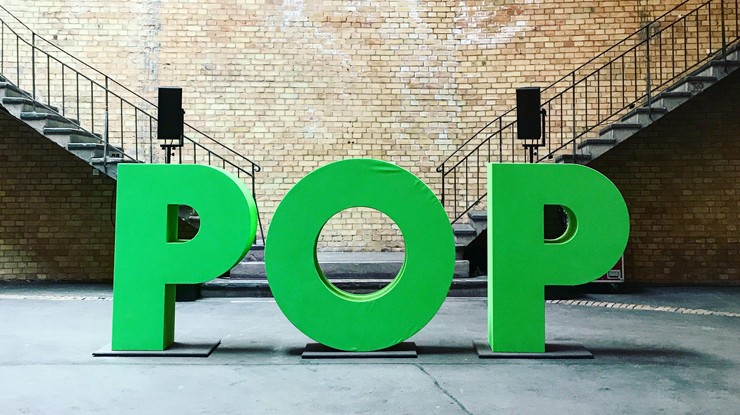 18th May 2018
---
Michelle van der Veen, Account Director Digital & Content at Grayling Germany in Frankfurt, attended this year's Re:publica conference with five of our colleagues. Here, she gives an overview of the top issues influencing the online community. Stay tuned for further blog posts as well as a Grayling podcast on the Re:publica.
This year, the twelfth edition of Re:publica (#rp18) attracted more than 10,000 participants from over 70 countries. Similar to last year, more than 900 international speakers provided about 500 hours of content for the program. The format continues to expand with spin-offs in Ireland and Greece, as well as an event in cooperation with the Ministry of Development in the Ghanaian capital of Accra.
Several symposia, including the Media Convention Berlin, took place in tandem with Re:publica this year, leaving participants struggling to narrow down the myriad of promising sessions to attend, and vying for spots in coveted sessions. The Media Convention Berlin is a media conference hosted by the Media Board for Berlin-Brandenburg and the Media Authority for Berlin-Brandenburg and has collaborated now for the fifth year in a row with Re:publica. On the #MCB18 stages, speakers discussed current issues around media and web policy, market trends, and developments affecting the media community.
Much of the three-day program can be viewed on the Re:publica's Youtube channel.
While a diverse array of issues was discussed, I've identified three overarching themes that dominated the conversation.
Fake news and data privacy
One of the biggest topics in today's media and policy circles is fake news and how to handle this phenomenon. Martin Riecken, Head of Crisis Communications at TUI Group, delivered insights into the greatest challenges in crisis management, as well as content-based strategies for handling fake news. Martin discussed this also last year on Grayling's own blog in an interview with Julia Sturmfels, Senior Advisor for Crisis and Issue Management at Grayling Deutschland.
At Re:publica, Frederike Kaltheuner of Privacy International, spoke about the current, controversial issue of Facebook and (now bankrupt) Cambridge Analytica. Her team discovered how a subsidiary of Cambridge Analytica, which may also be supporting the right-wing party AfD in Germany, manipulated a major election in Kenya. Since most African countries lack data privacy laws, they are often used as a field for experimentation. Experts at Re:publica overwhelmingly agreed that the major issue this stems from is how the general public lacks knowledge about what sort of data is being collected on them every day.
As a response to this, the new EU data privacy law will come into effect on May 25, 2018. As this has been the focus of much commotion and debate, it comes as no surprise that the law was also a major topic at Re:publica. The Federal Minister of Justice, Katarina Barley, discussed data protection with the former Minister of the Interior Gerhart Baum, author Constanze Kurz, and German Member of Parliament Thomas Heilmann, among others.
After the above-mentioned data scandal with Facebook was revealed, Katharina Barley urged other large internet companies to take a clear position on improving data privacy. For her, the new data privacy law is clear proof that the EU is ready to confront the big internet giants. Others, however, have argued that data privacy and innovation shouldn't necessarily work against each other. The right data privacy regulations could potentially mean advantages for some companies based in Germany, a country whose citizens truly value companies that take a stand for data privacy and protection. At the moment, GDPR is inciting much debate as well as an overall sense of uncertainty as to its effects, but in due course, the risks and opportunities will become clearer, especially for the field of communications.
Influencer marketing
Currently a huge source of hype in marketing, influencers were, of course, also a hot topic at Re:publica. Various aspects of this type of native advertising were discussed in so many sessions that we'll be adding an extensive blog post just on the topic. The predominant issue was transparency in cooperation with influencers, a topic that Grayling's Anja Haller previously examined on our blog.
Blogger Vreni Frost, who, as a result of a data privacy warning, will soon have to appear in court, was one speaker at Re:publica. She shared a stage with Cornelia Holsten, Director of the Media Authority of Bremen and Head of the State Media Authorities, and surprisingly, the two were very much in agreement. Among those who issue data privacy warnings are many individuals less interested in transparency and more concerned with developing a business model based on the enforcement of it, which is facilitated by the uncertainty and worry surrounding the issue. The discussion made clear that not every mention of a brand is covert advertising or even advertising at all. Next year, Cornelia Holsten will invite the issuers of data privacy warnings to a talk so she can "explain the internet" to them, at Re:publica 2019. That will no doubt be a chat worth seeing.
Artificial Intelligence
At last year's Re:publica, artificial intelligence and the current state of technology and its applications were extensively examined, both in official sessions and fervid discussions amongst participants. Debates juxtaposed the incredible potential for companies and society next to the risks posed by the application of AI in our daily lives. In this context, the digitalization of work was also a central topic explored by researchers and politicians in the sessions. The world is standing before immense social questions, as it did on the eve of the industrial revolution. Who will lose his or her job when computers replace humans? Is there a new "German angst"? Is there a way to ensure the companies use AI in a positive way? The topic encompasses so many complexities and perspectives, we'll also be following up with a blog post just on AI – so keep your eye on this space!
---
Grayling Team