Four Ways Google Ranks Content - And Why This Is So Important for PR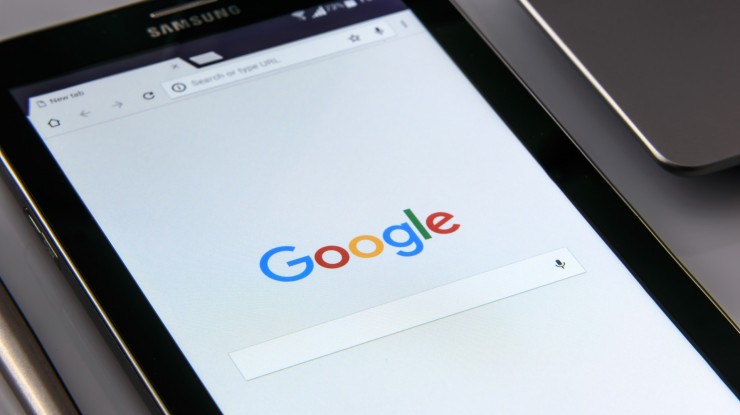 16th May 2017
---
Alex Judd, GCore Business Director, explains how Google's algorithm works, why SEO can't work alone and PR's prime position to lead this sphere of influence.
A plethora of information is now available at the touch of a button. That's why nearly four million people every minute turn to Google to sort the wheat from the chaff and deliver them the most useful content.
It's so effective at doing this that Google's search results are seen as the most credible source of information – both on and offline.
The demand for information via Google is huge – and so is the opportunity to influence these Google users.
As communicators, how do we leverage that?
Google is constantly changing the algorithm used to determine what content you see at the top of their search results – and the latest change includes four factors that make PR's contribution more vital than ever:

Brand Authority
Arguably the most important factor is online authority – and it's made up of two elements.
The first is the quality and quantity of other sites linking back to your website. If 100 bloggers, with 100 readers between them, all link to your site, the difference is minimal; but one link from a major publisher, like The Guardian, can significantly boost your authority.
The second is who's talking about you and how. Whereas a direct link to your website is the most powerful endorsement, simply being talked about is enough for Google to recognize your brand is worth noting. The same factors apply - the bigger the influencer/publisher, the bigger the impact on your brand.
But beware: For both of these, sentiment is key. Google is intelligent enough to know what's favorable to your brand and what isn't. So, unfortunately in this case, not all publicity is good publicity.
PR's contribution: This is PR's bread and butter. Getting your brand talked about by media and influencers is what it's all about. The only change you may need to make is to ask (very nicely) for a link back to your brand's website when you get positive coverage.

Brand Relevancy
You can be the most authoritative brand in the world, but if you're not relevant, you're not useful. It's the reason Microsoft doesn't appear when you're looking up "how to repair a puncture". So Google studies the language your brand is using – and the language media are using about you – to understand what you do.
Whilst Google does have some incredibly intelligent AI, it's best to make it as easy as possible for them and match the language you use with the language people are already using in search. For instance, if you're client a holiday brand, but you never use the word "holiday" (let's say your marketing guidelines insist you refer to yourselves as "dream makers"), you're not doing yourself any favors.
Equally, if you're an insurance brand looking to sell your cyber risk services, talking about it in such narrow terms means you won't reach as many people as you could. Broadening your language to include areas like "cyber security" – which are equally as relevant – would mean reaching thousands more potential leads:
Finally, in a number of areas, relevancy also equals contemporary. For example, if someone's looking for "sustainability trends" Google will look more favourably on an article from two weeks ago than two years ago.
PR's contribution: By having your finger on the pulse, you'll already be producing fresh content. You'll also be trying to influence the language media use about your brand. What's needed here is an understanding of the exact semantics your target audiences are using in search, and how to use that in the content you produce.

Engaging Content
A simple, but important, factor: Google wants to know that when someone looks at your content, it'll have everything they need. Whether that's to inform or entertain, if the user's likely to have any follow-up questions or actions, they should be catered for.
Let's say you're reading a recipe and you're wondering what on earth a "cherimoya" is. If that information isn't easily provided to you on the website you're on, you're going to leave that site and Google "what is a cherimoya" (it's an Incan fruit, if you didn't know) – and that's a bad user experience.
However, if you have all of this covered, you'll be rewarded with people spending a long time looking at your content, exploring other parts of your website and sharing the content with their friends. These are all powerful signals to Google that people enjoy what you've produced.
PR's Contribution: Getting people to engage with your brand is PR's core goal. Add in a bit of digital knowledge to make sure the user experience is up to scratch (eg making those social sharing buttons nice and big, hyperlinking other relevant content within the copy) and that's your job done.

Website Performance
OK, so this is the one area where PR isn't integral, but it's still very important.
Google – and other search engines – use crawlers to read the code of your website. By doing this they understand what content you have, how quickly your content loads, if it's mobile friendly, and so on.
The harder you make it work (and the more mistakes it finds) the more it'll punish you. So make sure your website's in tip-top technical shape by getting a specialist on board.
And there you have it. PR is an integral part to three of the four ways Google ranks content, which speaks volumes about the opportunity at the industry's feet. With the right blend of PR and basic SEO knowledge, search can – and should – be a powerful channel to add to your sphere of influence.
Learn more about how you can influence search results with our proprietary technology, GCore.
---
Grayling Team