Is Bigger Always Better? Five Trends in Agency Selection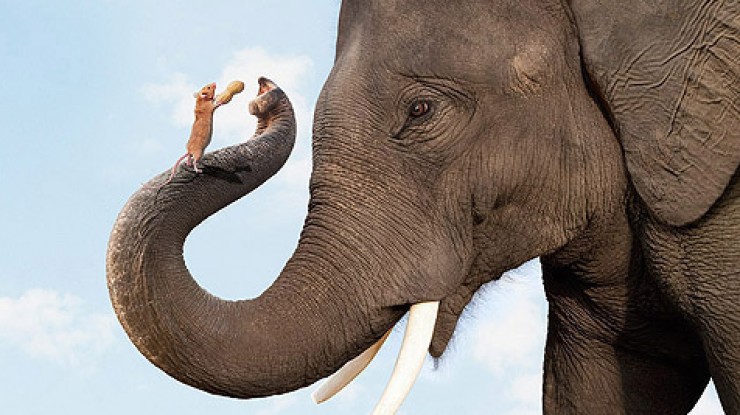 23rd February 2017
---
Grayling's Global Business Development Director, Jon Meakin sifts the evidence, looking for clues…
In my current role I am privileged to have may conversations with clients and prospective clients about the factors that inform their choice of agency. My colleagues often ask me if there is a pattern and are invariably disappointed when I say 'the pattern is… there is no pattern'.
Or at least that's what I used to say.
In the past few weeks, a number of things have coalesced to make me think that maybe there is one, after all. Or, more accurately, not one 'pattern' but several, all happening concurrently.
Whose brief is it, anyway?
First of all, there was the announcement a few weeks ago that one of the world's largest groups of communication companies planned to break down its internal silos and roll all of it separate marketing services companies – advertising, PR, digital – into a single entity.
Many within the industry had seen something like this this coming for some time – though the scale of this particular move still took many by surprise. It makes sense though; many of those labels – PR, social, advertising – are increasingly meaningless, as the lines between different marketing disciplines blur, and the old-fashioned advertising agency model begins to look outdated.
So Pattern #1 is Integration. That's the name of the game nowadays. Actually it has been for some time on the agency side, but we still have to respond to the briefs that are put in front of us. And because of the way many client organizations are structured, those briefs usually have 'Advertising', 'PR' or 'Social' written at the top. Separate budgets, separate briefs. I suspect that until that changes in a meaningful way, our colleagues embracing the brave new world of a single P&L will still be delivering the same kinds of response to those briefs as they were before. Only probably with a bit more internal wrangling.
Size matters
The other news that caught my eye and got me thinking more about this was the announcement that the world's largest PR agency is suddenly not growing at the rate it has been in recent years. Shocking? Hardly. This company's CEO called 2016 "a transition year" and points to cautious clients and some services being taken in-house. All of that is true, of course, as is uncertainty over the impact of Brexit and the election of Donald Trump, and a slowdown in the Middle East. But I can't help feeling there is something else going on, a dawning realization on the part of many clients that Bigger is not necessarily better – Pattern #2.
Grayling is often the beneficiary of this. Because although we have international reach, and successfully represent a number of multinational organizations, clients and prospects tell us when you get down to individual offices we have the feel of a boutique agency: Lean and hungry, with hands-on senior consultants, but the comfort of knowing there is a broader and deeper pool of specialist skills and resources on which to draw, if required. For organizations of a certain type and a certain size, this is the sweet spot. As one prospective client told me last week: You can go with a global behemoth, but unless you are spending millions of dollars, you risk being a small fish in a large ocean. Plump for a smaller agency and there is the risk of them falling over if you need to scale up quickly or expand your scope. It's a balance that most organizations hiring an agency need to take into consideration.
Global vs local
Allied to this is the global versus local conundrum. Over the past two decades, this has been like a pendulum, with a desire for synergy and cost savings associated with consolidation of services under a single agency at first trumping, and then eventually once again giving way to an understanding that different agencies have different skills, and no one agency can be great on all fronts across multiple territories. We see this a lot in Europe, a single region made up of many very different markets. And depending on the way the pendulum is swinging, Grayling can either lose out or find itself the beneficiary.
But recently we have detected a middle ground. Pattern #3 is the new pragmatism that is emerging. More and more, we are seeing international organizations make exceptions to the one-agency rule in markets where their global or EMEA agency of record may not be so strong. There is a welcome realization that while it may be desirable in many instances to have a single agency, one size does not always fit all. And that's OK.
Bean counters
The advent of this new pragmatism represents something of a shift for the procurement departments that have been driving force behind the consolidation trend, in their efforts to create savings, as well as efficiencies.
Procurement is pattern #4. Now, the role of procurement departments in the marketing arena is nothing new – I first encountered the phenomenon in the 1990s – but heavily procured contracts are, it seems to me, increasingly common. Many of my colleagues in the industry rail against 'the bean counters,' but personally, I have no problem with procurement.
Yes, someone (usually me, at Grayling) has to complete responses to highly detailed RFPs (Requests for Proposals), but so long as the somewhat subjective nature of rating creativity, and the human / chemistry factor are taken into account, then a well-executed procurement process ensures complete transparency, alignment of expectations and the best outcome for client and agency alike. What's so bad about that?
So there we have four identifiable patterns, all of which are happening simultaneously.
But if agencies are looking for the reasons they are or aren't appointed, or client organizations are thinking about other factors to consider during their agency search and selection process, then I could add another hundred to this list: Industry understanding and experience; insights and strategy; creativity; chemistry; personal connections; office location; budget… these are all factors. We (apparently) even lost a pitch last year because we failed to take coffee and doughnuts to the presentation.
So I'm adding a fifth pattern, which I'm calling The X Factor. Every organization is different and there will always be unpredictable (and sometimes bizarre) reasons behind their agency appointment decisions. And that is what makes pitching (and winning) fresh and interesting. It is different every time.
Maybe I was right all along: There is no pattern.
---
Jon Meakin