The Future of Mobility in Cities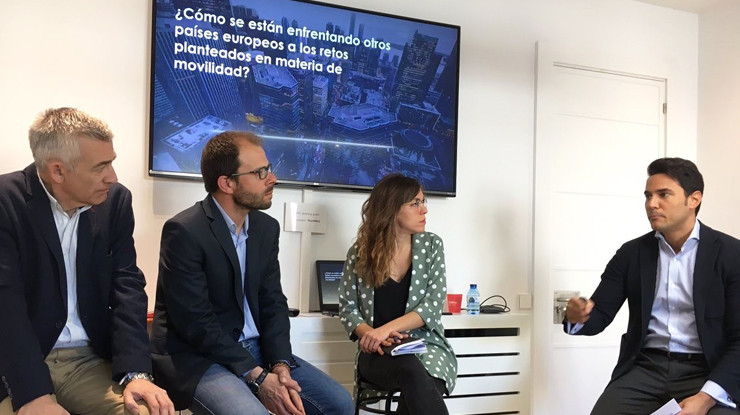 15th March 2019
---
In light of the next round of elections coming up in Spain, Grayling Madrid hosted a political round table event on urban mobility to give attendees the opportunity to hear from key political actors in the form of regional MPs. Grayling also provided an update on the latest European regulatory trends in terms of mobility presented by our Public Affairs unit in Brussels via live stream.

We invited María Acin (Podemos), Juan Rubio (Ciudadanos) and Daniel Viondi (PSOE) to speak at the event. The three MPs from the Parliament of Madrid gave their views on mobility and future challenges in car sharing, e-scooters, disruptive taxi companies or public transport. In Spain, self-governing regions and city councils are responsible for regulation in mobility, and as the capital and one of the most populated metropolitan areas in the country, Madrid is a key to this.

One of the hottest topics discussed during the event was the growing challenges that ride sharing platforms now face. The Spanish taxi sector has recently been on strike claiming that new operators in the market introduced "unfair competition". This issue has divided political parties as left-wing political parties (Socialists and Podemos) have positioned themselves in favour of the traditional taxi sector, standing in opposition to alternative players for failing to guarantee labor rights.

The MPs and our guests from companies focusing on transport and mobility also debated potential issues connected to the regulation of e-scooters and traffic restrictions in the city center in general. Recently, the City Council approved a law to reduce inner city traffic. This has been criticized by the opposition, but all MPs agreed that reducing pollution was is an important objective.
---
Grayling Team