Back to the Future: Day One at Mobile World Congress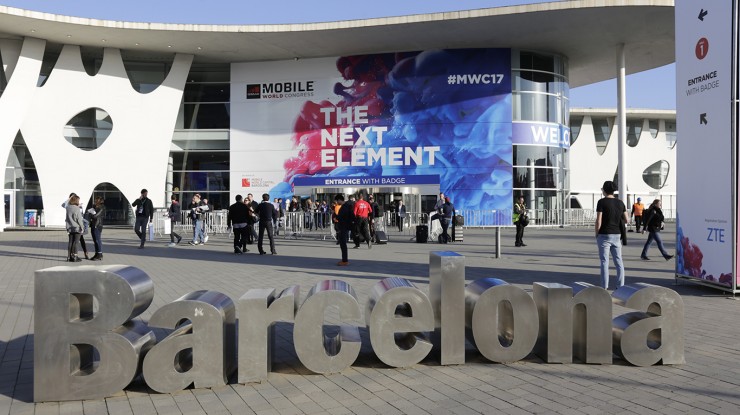 28th February 2017
---
When the most talked about announcement at Mobile World Congress, which started on Monday in Barcelona, is a retro product created by a brand from another era when mobility was viewed from across the pond as a somewhat exotic Finnish invention, you start to get an idea of how far this industry has come. Wasn't retro, after all, something dreamt up by manufacturers of 1970s fridges and lava lamps?
So what have smartphones got to do with household appliances and why are we not being wowed by new futuristic mobile hardware; instead of being expected to roll over with excitement at the return of a 'dumb phone' from the noughties; a long bygone age for any self-respecting millennial?
The answer to this question can be found almost everywhere at the Fira de Barcelona this year. Mobiles and white goods are shown to have everything to do with each other. The catchphrase of the day is the Internet of Things and while us techies are used to reading the same prophesies year after year about the next new fad, only to find so many of them take years to get off the ground, this one really is now here to stay. So the new revamped Nokia brand can take the liberty of relaunching its now 'indestructible' 3310 while the kitchen designers dream about how to get our fridges to communicate with our cars and the networking companies of the day, such as VMWare, can work out how to digitalise the documentation being carried by airline pilots.
Trade fairs are not the ideal venue for launching new products. The likes of Google, Apple and Samsung have learned that they can generate much more buzz with their own bespoke events timed in such a way that their messages don't get cannibalized by their rivals. The annual Barcelona get together of the global mobile community is no longer the place for revelations of biblical proportions, nevertheless that's not to say that those who want to look beyond the nostalgic PR announcements of MWC2017 are missing any thrills.
The future is no longer to be found in the shape of the device. LG, ZTE, Sony, you name it, a smartphone is a smartphone, and they all look incredibly similar nowadays. The big announcements have much more to do with their capabilities than their appearance, although a clear trend is to optimize screen and device size by reducing the area for the microphone and allowing the screen to occupy a larger proportion of the available space. Meanwhile, the manufacturers focus on the integrated features. ZTE revels in its prototype of the first ever phone with a 1 GB download speed, by far superseding the current limit of 300 MB/s. Sony for its part draws visitors' eyes to its Sony XZ, the first smartphone in the market with a 4K display. The manufacturer already has an agreement with Amazon allowing users to watch movies with the greatest ever image quality on such a device. For its part, LG G6 is the first smartphone apart from Google's own Pixel to incorporate Google Assistant, albeit initially just in English and German. Another feature of the South Korean manufacturer's star announcement is its camera, which offers an amazingly clear picture and with one touch allows a wide angle close up facilitating wonderful quality near panoramic images in a fraction of the time.
Samsung may have saved its big launches for further ahead. The news of the upcoming Galaxy S8 has been leaked to the media in the form of a video preview. However the Android leader sure knows how to impress fair goers. It clearly sees the future in the form of augmented reality and in Barcelona a series of Occulus Wave simulators allow visitors to experience first-hand a new brand of gaming in which they can fly through space or perform the role of giant robots pulling buildings out of the ground and hurling them King Kong style in every direction. Man against the machine? Why not be the machine? Technology brings with it huge advances for humanity, sometimes achieved through apparently minor steps, such as Qualcomm's initiative to use augmented reality to connect medical devices, or Grayling's client, Doro's ever growing portfolio of mobile products tailored to the needs of seniors. Yet entertainment brings progress to a human level and makes it easier to visualise how in just 12 months the frontiers of this brave new mobile world can be extended beyond the reach of our imagination.
Adrian Elliot, Digital Director, Grayling Spain
---
Grayling Team