Brexit and Manchester: Optimism from all the chaos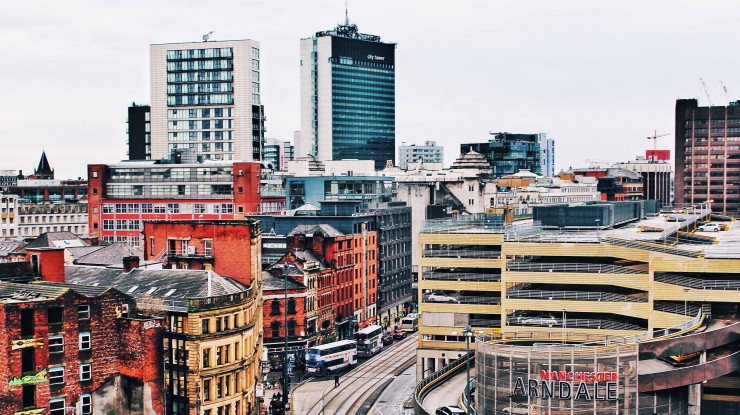 25th October 2018
---
Following his invitation to be on pro-Manchester's Economic Conference panel to discuss Brexit, Christopher Peacock, the Head of Grayling Manchester shares some of his thoughts on how Brexit could affect the city.
Before, during and after the excellent pro-manchester Economic Conference last week, questions were asked about how Brexit is going to affect Manchester. It's a question that is at the forefront of everyone's thoughts, and concerns grow over what type of Brexit we will have once/if negotiations are concluded. Even after that, we will still need the 'deal' to be voted on in Parliament which is by means a certainty at present.
Hard Brexit, soft Brexit, different types of backstops and longstops, Canada plus, Canada plus plus, the list goes on. Every week is another problem or idea that is promoted to the top of the Brexit news agenda that suggests we are no nearer reaching a conclusion. Business' concerns are growing.
That said, as Tony Wilson once said, "This is Manchester, we do things differently."
Manchester has a long history of getting on with the cards that have been dealt and forging our own future; whether it is from tragedy, such as the IRA bomb in 1996, or success with the Commonwealth Games in 2002.
Brexit will be another example of this. Whatever the outcome of the negotiations, Manchester will strive on and make it work. That's the nature of the city. In adversity and success, we work together to make things work.
Brexit will be another test for Manchester, but one I am confident we will come through. There are some affects which we will need to be ready for:
We're already hearing that deals and investments are being pushed through before the end of the year to avoid whatever the outcome of Brexit might be. Many don't expect a lot of deals to be completed in Q1 of 2019 leading up to 'Brexit day' on 29 March.
The likely affect of any Brexit deal, unless it is one that sees the status quo on the customs union and tariffs, is that it will impact the economy immediately. Concerns to the disruption to the 'just in time' supply chain that Brexit could cause is leading some to stockpiling in vast warehouse spaces across the UK filling them up with components and materials that previously would only be brought in when they were needed. Some firms are well ahead of contingency planning, but if manufacturing production slows or halts entirely, ultimately it will be the staff who suffer as hours are reduced or jobs are lost.
There is a very real possibility that if Theresa May can't get a deal through Parliament, a general election could be called. Grayling are already receiving requests from our clients for details of what a Corbyn-led Labour Government could look like and what they need to be doing to prepare for it.
Manchester's recent success of building excellent business relations with China have highlighted how the city does appeal to investment opportunities from outside the EU. In addition to those investments, the Abu Dhabi Group has ploughed into the city around Eastlands and Manchester City, showing that the city has an international appeal far beyond that of the EU. For those that want to, Brexit should be seen as an opportunity for Manchester to drive this on. Not only this, Manchester should be at the forefront of establishing new relationships with our European friends after Brexit happens.
The chair of the Greater Manchester LEP, Mike Blackburn put it excellently that we can either do, or be done unto. Manchester has a history of doing, and Brexit will only see us continue that tradition on.
Grayling is currently advising clients on Brexit, how to engage with the Government and the opposition, and local political landscape in Manchester and beyond. If you want to know how Grayling can help you with any of these, please get in touch.
---
Grayling Team