Championing Leeds as the new C4 HQ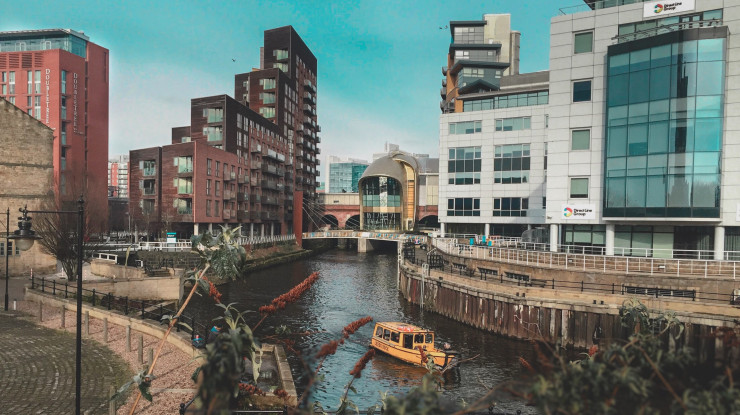 30th October 2018
---
Sarah Gough, Associate Director in Leeds discusses the news that Leeds has been shortlisted as one of three potential locations for Channel 4's new national headquarters.
Alongside Manchester and Birmingham, Leeds is in the running to become the broadcaster's out-of-London HQ as well as one of its creative hubs. Channel 4 is also considering Bristol, Cardiff and Glasgow for its second creative hub.
It is the biggest structural change in the broadcaster's 35-year history and will see it move 300 jobs to the new HQ which will house a studio and a digital production unit, enabling it to produce daily programmes and insightful digital content that reflects the diversity of the UK.
The process is part of Channel 4's '4 All the UK' which aims to increase its Nations and Regions content and support digital and production companies across the UK.
The final selection will be made this autumn and, along with the business, academic and creative communities across Yorkshire, we are excited about this incredible opportunity and fully support the #4Sparks social media campaign to drive awareness of the city's potential for the role.
Well-placed, highly creative and innately innovative
As both a headquarters and a creative hub, Leeds has credentials that make it the perfect choice for the Channel 4's executive board.
As an agency based in the city centre, with clients and connections across the country, we can say, from experience, that Leeds presents an incredibly strong practical and logistical choice. Located on the East Coast train line and with its own international airport, the city is easily accessible from all major cities in the UK.
To support this, it also offers a sizeable, young and diverse population, affordable housing and a strong physical infrastructure, meaning it can confidently cope with the increased trade and activity a move would bring.
But the city's creative talent and forward-thinking approach to growth places it particularly favourably for the broadcaster.
Leeds is a vibrant hub which is bolstered by an inspiring creative community, a thriving digital landscape and a strong film and TV sector (and heritage) meaning it can compete, without hesitation, on a national scale.
Research carried out by planning and design specialists, Barton Willmore, has illustrated just how well-equipped Leeds is for the job. Its global university links, the volume of jobs and the relative specialisms which are embedded in its creative media sector, ooze suitability for the role.
And the broadcaster would be in good company here too. Big brands like Asda, Morrisons and Sky Bet have all chosen to headquarter their operations here in West Yorkshire. In terms of film and TV accomplishments, Leeds is home to Screen Yorkshire which actively invests in and supports film, TV and digital content created in the region, and Bradford was chosen as UNESCO's City of Film for its contribution to the industry. And let's not forget – the very first programme broadcast on Channel 4 was created here in Leeds. No-one can deny the cultural impact of Countdown!
A move for Channel 4 to Leeds would bring immense opportunity for the region and its population. Aside from creating jobs and boosting the regional economy, it would serve to position Yorkshire as a true pioneer of the digital and creative industries it has worked so hard to develop and excel in.
Over the coming weeks, we will be joining the #4Sparks campaign to drive visibility and awareness of Leeds – a city we are continually inspired by - as Channel 4's potential new home.
---
Sarah Gough