Changing the nation's conversations around health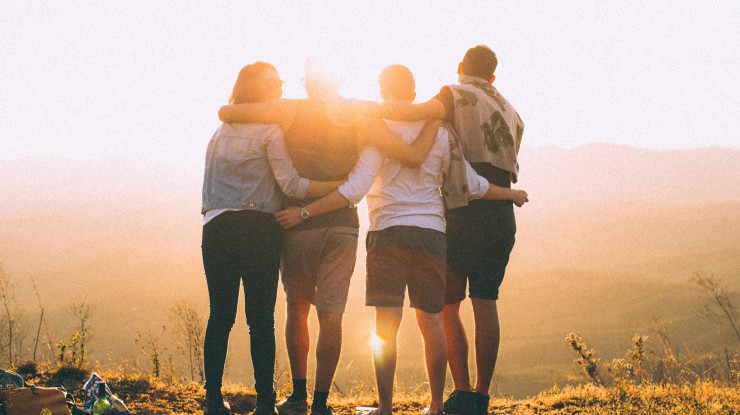 26th June 2018
---
Communications has a powerful role to play in changing perceptions, often for both the organisation involved as well as the topic at hand. Grayling is working with leading independent charity the Health Foundation on the unique challenge to change the national conversation about health to ensure it is seen much more broadly than just healthcare and the NHS.
The Health Foundation recognises that poor health isn't generally something that appears from nowhere in later life, but is rather a consequence of our experiences throughout life. In fact, estimates vary but healthcare may contribute as little as 10% towards the overall health and wellbeing of the UK's population.
The organisation's first-of-its-kind Young People's Future Health Inquiry is a two-year programme exploring the factors beyond healthcare that shape and create a healthy future for 12 - 24 year-olds today, from housing, to education and the labour market, and from family structures to community networks.
Instead of sticking to the 'usual suspects' of traditional health media to launch the inquiry and its initial findings, we proposed an approach of targeting and working closely with social affairs journalists who could help broaden the conversation. The communications around the inquiry needed to reflect how recent changes in society, such as major changes to the employment and housing markets along with dramatic changes to the information and communication landscape, are putting the long term health of young people at risk.
We identified and worked closely with the social affairs editor at well-respected national newspaper The Times on a story to launch the Young People's Future Health Inquiry and new report, Listening to our future. As a result, the story was published on the front page of the paper on the day of the launch, in turn creating a knock-on effect which led to streams of further national and international print, broadcast and online media coverage communicating to a wide audience of influential stakeholders across the key sectors the inquiry covers, including housing, education and relationships.
As communications professionals we, like the young people in our report, have had to navigate a rapidly changing media and information landscape. This launch demonstrates, that despite this, some of the biggest 'influencers' remain top-tier media outlets. A well written article in the right publication still has the power to ignite national conversation. Just a few days following the launch, a question about family relationships was put to Prime Minster Theresa May during PMQs by Conservative MP Fiona Bruce, referencing the Health Foundation's new report "across our front pages this week" – embedding the inquiry even more firmly on the national agenda and changing the way the nation talks and thinks about health.

By Lauren Garnet – lauren.garnet@grayling.com
---
Grayling Team