Communicating in the Education Sector - Tuition Fees, Value For Money and VC Pay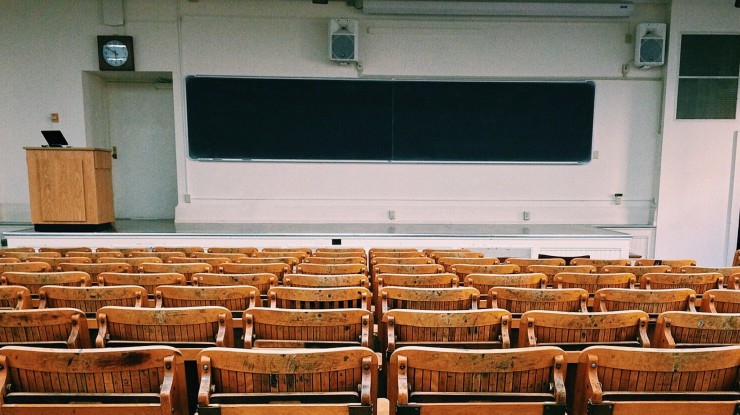 21st March 2018
---
Kara Nelson, Associate Director at Grayling Bristol, looks at the challenges faced by UK Universities - already in the spotlight over VC pay - as they try to navigate the complicated process of tuition fee reform and how they define 'value for money.'
Education is the engine of the UK economy. It is the foundation of our cultural output and it prepares the next generation for adulthood and the challenges of a modern marketplace.
But the sector is facing some unprecedented challenges.
Universities have found themselves under increased scrutiny following the row over Vice-Chancellor pay and a reignited interest in the tuition fees debate, driven by Labour's headline-grabbing pledge to scrap fees in the run up to the General Election. And at the beginning of this year (2018), a new higher education regulator - the Office for Students - came into force, with a remit to ensure value for money.
In addition, the Government's recent announcement that it will review tuition fees shows that being able to demonstrate value for money and student satisfaction is a topic that looks set to stay high on the agenda for the higher education sector.
The review was launched in response to the current, hotly-debated tuition fee system which has seen almost all courses charging the maximum £9,250 a year, as well as widespread concern about mounting graduate debt. On average, students are faced with around £50,000 of debt upon graduation, rising to £56,000 for students from the poorest backgrounds.
One of the more controversial outtakes from the Government's student funding proposals is the idea of introducing variable fees for different courses, based on the cost of running the course and for graduate earning potential. This could effectively see Universities cut their fees for social science and humanities degrees and charge more for subjects that traditionally lead to higher earnings, such as economics and engineering.
Many in the sector have rejected the idea of different subjects having different costs, fearing it will result in the poorest students applying for the cheaper courses – thereby widening the participation gap rather than boosting social mobility.
But simply separating arts from sciences and basing value for money solely on current earning potential is also a short-sighted assumption. This idea doesn't take into account how our economy might evolve and change post-Brexit or in the longer term, how technology like AI will change and shape the workplace and the future skills needs of the workforce.
However, in a potential move away from variable tuition fees, the newly elected Universities Minister, Sam Gyimah, only last week (12 March) announced that degree courses will be rated gold, silver and bronze in a move which ministers say leave Universities 'no place to hide' and which allows students to easily compare different courses at different universities. The emphasis here is much more on the quality of teaching and is seen as an evolution of the Teaching Excellence Framework (TEF) which already ranks institutions as a whole. Less than a month before the last announcement, there is no mention at all of students paying more for courses with greater outcomes.
This constantly changing higher education reform is no doubt a huge challenge for Universities, especially from a communications perspective. Institutions will need to keep abreast of the almost weekly changes and agree a comms strategy which very carefully decides how they individually define and communicate value for money and student satisfaction. Is it financial, social, cultural, or a combination of all factors? Only then will they be able to successfully appeal to the next tranche of students.
With so much uncertainty on what lies ahead, equipping students with skills to cope with the unknown, such as adaptability, versatility and resilience, could be just as important to ensure their future financial success.
---
Kara Nelson