Doing well by doing good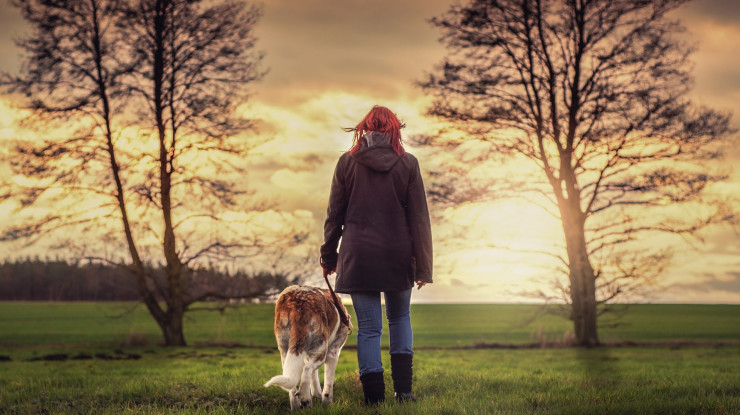 13th November 2018
---
From a young age I have been obsessed with dogs. I grew up with Border Collies and on my last day of university, I was surprised with a Pomeranian puppy of my own. I spent the first six months post-university training my dog whilst searching for a job in the communications industry. I soon secured a communications officer role for my local NHS Trust and after 18 months decided to take on a new challenge and joined Grayling.
Having been at Grayling for just over a year now, I have had the pleasure of working on a variety of B2B and B2C clients, working on creative campaigns, social media strategies and traditional media relations. I have quickly learnt how the cogs of a PR agency turn and have gained the necessary skills and knowledge needed to succeed in this industry.
A few months ago whilst scrolling through my Facebook newsfeed I stumbled across Forest Dog Rescue - a small charity that rescues and rehomes over 300 dogs each year. I found myself falling in love with each and every dog and in awe of the tremendous work the team does to ensure these dogs are cared for. It was at that moment I decided I wanted to combine my passion for dogs with my profession in PR and reached out to the team to understand how I could support them on a pro bono basis. Fast forward three months and I feel like a fully-fledged member of the team helping to rehome dogs into the local community and I have become an advocate for what they do.
Through my own experience, there are so many benefits to performing pro bono work, but here are my top three ways to create real advantage.
You can gain experience in a sector which may not fall into your current PR specialisms. In PR, client requirements differ greatly and this tends to stem down to the industry they sit in. By stepping outside of your niche, it allows you to gain new skills and knowledge in an industry you may have an interest in.
Meet people from a wide range of sectors. Charities have the special ability to unite people from different backgrounds and professions to achieve the same end goal – to support the cause. Performing pro bono work allows you to exhibit your talent as a PR specialist and form new relationships, which has the potential to create opportunities in a more natural way. It can also expand your network of media and influencers, which can be utilised for existing clients.




Pro bono work can provide you with a real sense of job satisfaction and fulfilment. You are making a tangible difference to a cause you believe in by lending your own experience to those who are unable to fund it for themselves and for that - there is no more rewarding feeling.
If you have a passion for a cause and would like to make a difference while utilising your PR talent, why not reach out to a charity today?
---
Grace Rudd