Grayling welcomes Rt Hon Nicky Morgan MP for business breakfast discussion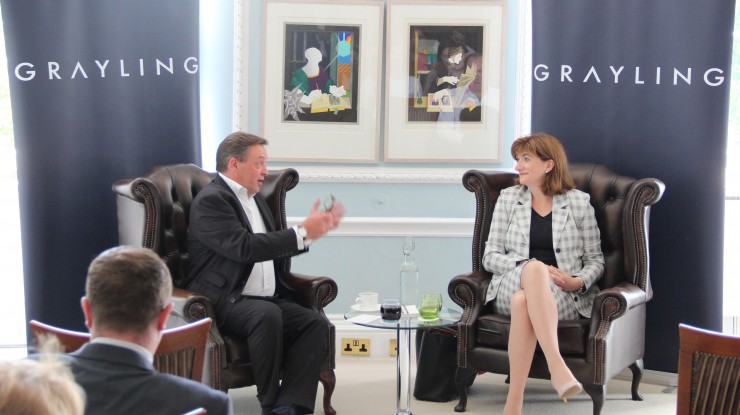 18th July 2018
---
Grayling UK's Public Affairs team were delighted to welcome Nicky Morgan for a breakfast event to discuss a range of issues that are affecting UK businesses.
Nicky has held powerful positions and high office in both Government and Parliament. She was Secretary of State for Education and Minister for Women and Equalities from 2014 to 2016 and she now occupies one of the most powerful scrutiny roles in Parliament as chair of the Treasury Select Committee. In addition to being a prominent voice on the implications of Brexit, Nicky is leading debate and scrutiny on issues such as economic crime, household finances, tax, childcare and equalities.
During the discussion, Nicky argued strongly for a Brexit that worked for businesses and workers in the UK. Largely welcoming the Chequers agreement, she stated her belief that there would be a deal with the EU despite the obvious difficulties Theresa May faces in attempting to please multiple wings of her party. She welcomed the contributions that businesses have made to the Brexit debate and encouraged increased dialogue with business leaders in the coming months.
In the following Q&A, she provided hugely interesting insights on a number of political hot topics including the Conservative Party leadership, austerity, the role of select committees and gender equality.
Grayling regularly hosts events with leading figures across the political spectrum.
Please contact us if you wish to be kept informed of similar events in the future.
---
Grayling Team