How communications differ between Canada and the UK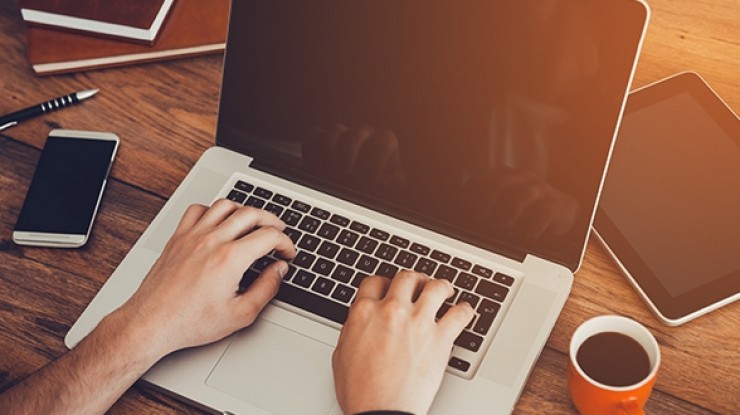 28th August 2018
---
Anna McDonald, PR Account Executive in Grayling's Scotland team, discusses how communications differ between Canada and the UK.
In the Edinburgh office, there's a conversation topic that arises regularly and doesn't seem to go away. It's that I'm not from the UK. I'm from Vancouver, Canada, where I worked in consumer communications before joining the team at Grayling in Scotland.
Before moving here, I'd imagined the main reason why I'd be so obviously not from here is my accent, but it turns out that a lot of the ways we communicate – despite speaking the same language – are different.
In our office, there's always a word I don't know. One colleague went as far as to start sharing a "word of the day", and in the last few months I've learned that a "candy" is a "sweetie", "contests" are "competitions" and a peace sign doesn't always mean something so friendly.
While many of these discoveries have proved entertaining, they do drip into the day-to-day of working in communications in a different country. In a broader sense, communications itself is practiced differently, and there are a few things I've had to relearn since I've moved to Scotland.
In Canada, an online outlet called Daily Hive recently celebrated its 10-year anniversary with a readership of 3.4 million, which is significant for the country. What started as a blog between friends is now a key source of breaking and lifestyle news across its key cities of Vancouver, Calgary, Montreal and Toronto, and I have yet to find an outlet that fills the same niche in Scotland.
Social Media Influencers are also relied on more heavily in Canada. Every PR campaign has to be padded out with influencer activity or you risk low coverage volume and reach since traditional outlets themselves are decreasing in quantity.
For the day-to-day of my job, the biggest change has been writing press releases, and I quickly had to adapt to how they're formatted in the UK. The first paragraph of a press release in Canada is four or five sentences with all the key information piled in, whereas here, it's a brief sentence or two with additional information drawn out over the paragraphs that follow.
Another difference is simply picking up a phone. While all correspondence with journalists tended to happen over email in Vancouver, here, a landline follow-up is still necessary.
For things as slight as word choice to some of the broader practices, these differences reinforce the necessity for companies to have boots on the ground wherever they want to communicate. From the variations between regions across the UK to the bigger differences between Scotland and Canada, it's key to not just understand a market, but make sure you're speaking in its language, too.
For more from Grayling Scotland, follow the team on Twitter and Instagram at @GraylingScot.
---
Grayling Team