Is 2018 the year of the influencer?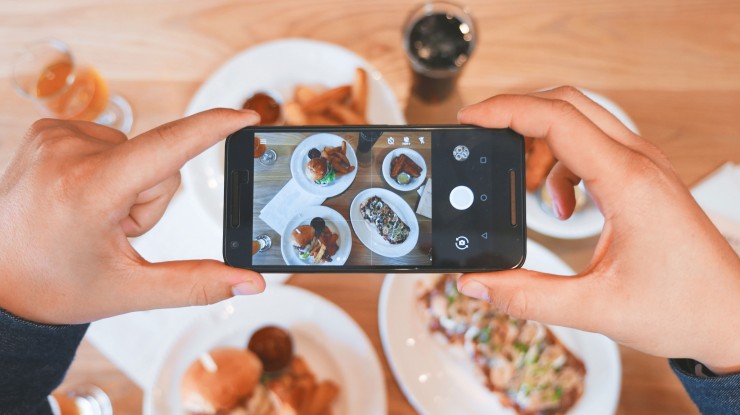 16th February 2018
---
Social Media Influencers are growing empires online and are arguably becoming more significant than celebrities because they are more relatable. We often feel a more personal connection with them and as a result they inspire a loyal audience. Research shows that they guide us to make purchasing and lifestyle decisions. Today, influencers span across every sector, from fashion to travel to health and fitness, tech and business and even parenting. Their impact on society and on brands is undeniable.
More brands are tuning into the power of the influencer, approaching them and paying vast sums for endorsement and to reach new audiences. Younger consumers don't give traditional media the time of day – they want interactive media where they can engage both with their peers and with those influencers who are demographically or psychographically relevant to them. As we know, many influencers use Instagram posts and stories, a typically preferred Millenial platform. This is being increasingly threatened by the ever-growing Snapchat platform which is set to overtake Instagram as a tidal wave of Generation Z's flock to the app, so tapping into influencer culture is a no brainer for consumer brands today.
The fashion industry has a particularly high number of influencers, with social media accounts reaching millions of followers around the world. Chiara Ferragni, for instance, is an Italian influencer whose followers have skyrocketed since she started her blog in 2009. She now has a staggering total reach of 31,750,000 users across her social channels and advocates that influencers are "the new media". Influencers give followers a real insight into their industries and share behind-the-scenes "lifestyle" POV into big events, like Fashion Week. This enables social media users to bag a front row seat at every show through the lens of their favourite influencers' smartphone. Fashion Week is a phenomenon that spans four major fashion capitals twice a year, New York, London, Paris and Milan and each season it gets more accessible to every social media user, thanks to influencers. Influencers provide an insight that magazines and newspapers can't, and it's immediate.
While influencers like Chiara Ferragni are more aspirational, more influencers today are presenting a much more attainable lifestyle which consumers really tune in to. Joe Wicks, aka The Body Coach, shot to Instagram fame with his Lean in 15 videos and happy chappy persona which inspires body-positivity and a healthy, happy lifestyle.
Influencers are still a powerful force in public relations, and there is an increased importance in the next evolution of this phenomenon in the micro-influencer. Their opinions and recommendations resonate with fans and savvy companies are building long-term relationships with them to reach new audiences. Brands should consider what they are trying to achieve and the audiences they are trying to reach, then embrace the power of influencers to share goals and a successful partnership.
---
Grayling Team