Is a picture still worth 1,000 words?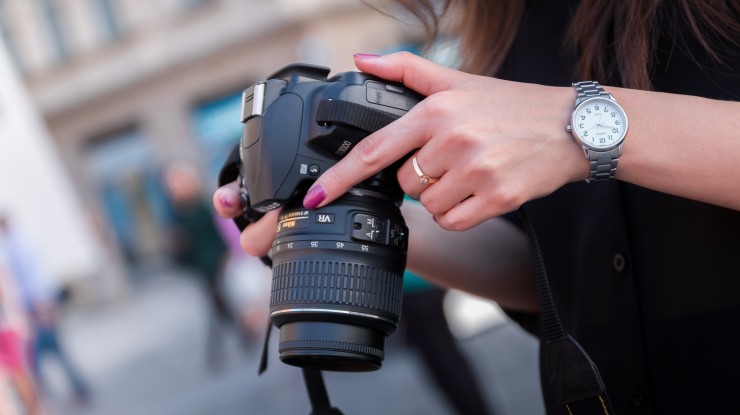 11th May 2018
---
Ginny Fisher, of the Grayling Edinburgh PR team, explains why imagery is more important than ever in PR.
We've all heard the age-old phrase 'a picture is worth a 1,000 words' countless times. Nevertheless, in today's social media filled world, headed by the likes of Instagram, where many opt for a gif rather than text to communicate, and citizenship journalism is on the rise, it's easy to wonder if your picture will simply be lost in a wave of noise – is it worth the effort?
Quite simply, the answer is yes. Even though we are being flooded with images, each one still captures our attention on some level. Indeed, the majority of publications continue to have a designated picture desk and section, BBC News 'In Pictures' comes to mind, indicating the importance of making sure your story is shareable by both image, as well as text.
As noted by PR Daily, "…visual content is key to finding success in today's communication landscape". Now, more than ever, a good picture will make you stand out and making that little bit of extra effort is not a 'tick of the box' necessity, it's vital.
To ensure your images stand out, there's a couple of crucial points to remember -
Images are often as significant a consideration as written copy – We put so much time and energy into the story itself, and it's important not to leave imagery as an afterthought. Images need to be creative, summarise your story and target the intended audience - this may mean taking a number of different shots or types of image, for differing media targets.

Resolution matters – Images need to be high-resolution, especially for print publications, if the images are under 300 dpi (dots per inch) they are unlikely to be included. The general rule of thumb is 2-3MB, attaching the hero image and including a drop box link for further image options – sending an email with 10MB + of data puts your all-important story in danger of being caught in limbo by firewalls, potentially never even making it to the journalist's desk.

Credit where credit is due – Check your picture source, and credit accordingly, it's as simple as that.
This stuff might sound simple but considering and taking a well-thought-out image does not come naturally to everyone. We've all been in a situation where we have an exciting, newsworthy story, only to be hindered at the final hurdle by a below par image. Sometimes titles will surprise you and against all odds the picture will be used, indeed, a poor image is better than nothing at all. However, the importance of strong imagery cannot be stressed enough, and it's essential to ensure this is explained to the client, and offer a solution within the project confines when proposed images are not the right fit.
We've all been quickly scrolling through our newsfeed or flicking through a magazine, only to be stopped by an emotive, interesting picture - make the most of those 1,000 words! It's PR-101 – in 2018, 'a picture is worth a 1,000 words' is more relevant than ever.
If you're looking for further PR and marketing tips and tricks for 2018, it's worth checking out Jon Meakin's 2018 Annual Trend Forecast.
---
Grayling Team