Taking an hour's lost sleep from a negative to a positive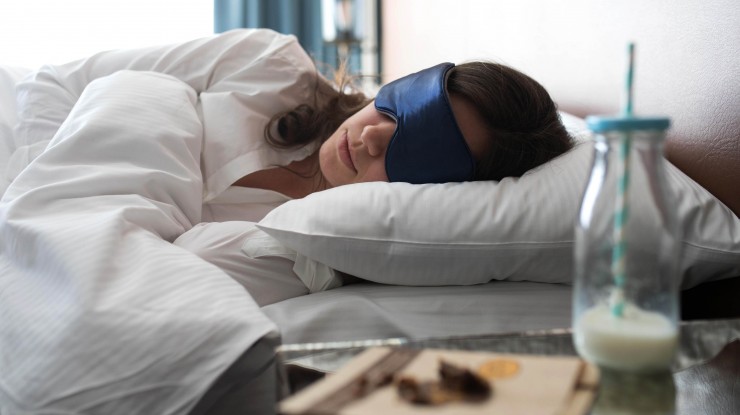 4th April 2018
---
Kevan Barber, Senior Account Manager in the Grayling Consumer division, recounts the team's most recent campaign, focused on the dreaded lost hour of sleep when the clocks change.
The clocks springing forward marks the joyous start of British Summer Time (even if the weather isn't playing ball) but also results in an hour's lost sleep. Boo. Having seen that in the US a positive spin is put on this by designating the next day National Napping Day, we wanted to bring the same positive vibe to the UK.
Fortunately, we work with DoubleTree by Hilton, famous for its warm cookie welcome, which also happens to be the perfect pre-nap snack, alongside a glass of milk. That, combined with its luxurious beds and city centre locations, made it the ideal brand to introduce National Napping Day to the UK public.
We worked closely with Hilton's hotel team to bring four hotels on board, with each offering free one-hour naps on the Monday following the clock change. Locations ranging from Westminster to Glasgow and Bristol gave us a national spread, as well as a strong hook for regional media. The story was packaged with specially shot imagery by a PA Wire photographer, ensuring the assets highlighted the DoubleTree Signature Cookie.
To supplement the media outreach, we worked with six influencers across the UK to extend the reach and engagement of the campaign. Their challenge was to create visually exciting content, capturing the 'Napping Packs', which contained cookies, milk bottles and sleep masks, with the brand front and centre.
Results really drove home key messaging and gave DoubleTree by Hilton a boost during a key period moving towards summer. On the media side we were able to secure nine pieces of coverage resulting in a reach of over 90 million and 825 social engagements and shares. Key pieces included Mirror.co.uk, The Handbook and GlasgowLive.co.uk, whilst all pieces scored very highly on the bespoke coverage quality measurement system we have developed for Hilton.
We also secured 15 pieces of influencer content, with a reach of over 300k, and over 20,000 engagements including likes, comments and Instagram Story views. We even had one influencer approach us directly and ask to be involved (unpaid) after seeing coverage of the campaign online.
But the question on everyone's mind is – did the rooms get booked? Well, within four hours of the GlasgowLive.co.uk article being published, all of the 'nap rooms' at DoubleTree by Hilton Glasgow Central were booked by members of the public. In total we had 51 requests to visit a DoubleTree hotel for a nap, helping us not only achieve reach and engagement, but also offer potential future guests the chance to experience the brand.
---
Kevan Barber