The delayed gratification of slow news and the rise of longform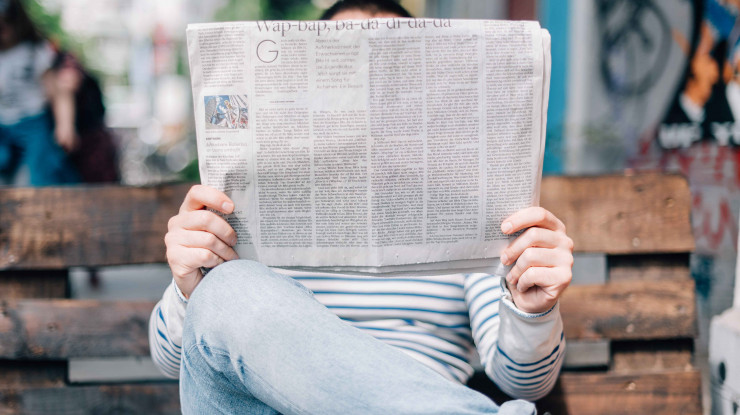 6th November 2018
---
Catherine Clifford from Grayling London's Corporate Team reflects on whether the PR industry should be worried about the fate of newspapers.
Earlier this year, Theresa May announced a review into the future of the newspaper industry. She issued a stark warning to media: that the closure of hundreds of titles was a "danger to our democracy".
The last twelve months have seen Press Gazette closures, Buzzfeed redundancies and the Guardian's tabloidesque revamp. Add to this fake news and fast news, and suddenly the PM's fears for "the future sustainability of high quality journalism" don't seem entirely unfounded.
But what does this mean for PR?
Quality journalism compliments a companies reputation: if journalism decreases in quality, it in turn inhibits our ability to get our clients meaningful coverage and ultimately the way they are perceived. If the media industry is declared dead and gone by our own government, this seems like a worring prospect for our own profession.
Indeed, the immediacy of mobile has meant the rise of news alerts and 'snackable content' (replacing chunks of text with more digestable graphics and charts), much of which has been credited to dwindling millennial attention spans. This constrains the capacity and depth with which journalist can report on our clients.
However, it may not be all doom and gloom. The digitalisation of media has in turn allowed traditional journalism to revel in a new counter-revolution.
The slow movement is creeping its way back into journalism. The magazine Delayed Gratification values "being right over being first". It reflects upon the last three months' news through longform articles, acting as the "antidote to throwaway media". Former BBC boss James Harding has just announced his new startup Tortoise, a new start up that celebrates slow news.
Longer can also mean more considered. Take The New York Times investigation into Harvey Weinstein, The Observer scoop on Cambridge Analytica, or the Guardian's Windrush coverage, all of which required months of work. The industry is adapting but in no means disappearing with demonstrations of quality journalism at its core.
In the words of Private Eye's Ian Hislop: "Technology has accelerated at an extraordinary rate and old hacks have had to keep up. We have to remember which bits of journalism are quite good and hang on to them." Private Eye sponsors the Paul Foot award which celebrates journalists for their longform art, recognising investigative or campaigning journalism.
We say digital is killing journalism, but newspaper subscriptions are on the rise, and the consumer interest keeps on growing. Fears that people would not pay for quality online journalism did not come true and now national publications reach global audiences online that wildly excel all print expectations.
Traditional media is altered irrevocably, but it is not dead. In many ways – with investigational journalism, longform, podcast and radio – we are even experiencing a revival. What traditional media has always done best continues to be its selling point. As for PR, we don't need to become pessimistic about the state of our oldest medium but embrace this new rise of quality journalism in all its forms, and not feel compelled to chase click-bate coverage.
Contact our team: If you would like to find out more about how our corporate team can help you and your business, contact uk@grayling.com, and follow the conversation on Twitter at @GraylingPR.
---
Grayling Team