The Gin Revival; How artisan G&Ts redefined the game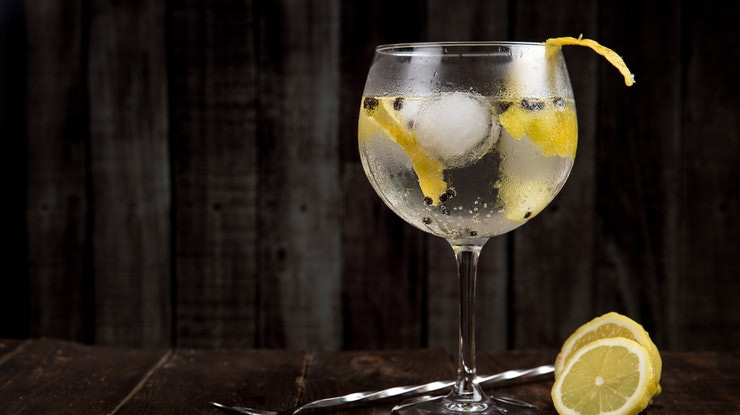 20th August 2018
---
With Fever-Tree's value recently reaching £4.5 billion, Kundai from the Southampton office looks at the popularity of luxury gin and tonics and what it means for traditional brands…
There was once a time when only a handful of gin brands were available; Bombay Sapphire, Tanqueray, Beefeater and Gordon's, along with only one 'premium' tonic brand – Schweppes.
However, with the growing popularity of artisanal gin brands, gin drinkers started to turn to a new type of tonic water. One company to capitalise on this is Fever-Tree, with its exciting tonic water flavours like Aromatic, Mediterranean, Lemon and the limited-edition Clementine & Cinnamon, whose owners saw an opportunity to upgrade and revitalise a drink that had stayed the same for many years.
The tonic water brand raised the game with its clever marketing tactics such as the Pairing Wheel, which tells you the best gin to pair with its tonics, and constant flow of limited edition tonic waters. This has seen the former king of tonic water, Schweppes, de-crowned and playing a game of catch up to compete with the company that is now valued at £4.5 billion.
In the 12 months to March 2018 gin sales in the UK reached £1.5 billion, equating to an astounding 55 million bottles. As well as strong sales, mostly for artisanal gins, the gin craze is well and truly rife with the spirit at the centre of the hospitality and catering industry – from pop-up gin bars and gin festivals, to dedicated gin bars and even the launch of a gin spa.
Compared to when only the big gin players and one tonic water were the talk of the town, we are now starting to see healthy competition from both well-established, traditional brands and small batch brands along with the unexpected contender – supermarket-own brand gins.
Fentimans recently rebranded its tonic waters and mixers for the first time in 10 years not only to modernise, but also to "build a connection between botanical brewing and the flavour of Fentimans". Schweppes also followed suit with a design overhaul, a range of new flavours as well as a £6.6 million marketing campaign emphasising the brand's assimilation with the tagline "Born in 1783, crafted for today".
On the gin front we have seen the same trend occur, with the likes of Gordon's creating its popular Premium Pink Gin and Bombay Sapphire launching its new Star of Bombay Gin, actively placing more traditional gins on par with the artisanal gins like Daffy's and Mermaid Gin. Supermarkets like Aldi have also muscled in, with its own brand of gin winning blind taste tests to beat premium gins.
With the unquenchable thirst for gin amongst Brits expected to last well into 2021, it can be said the rise of artisanal gin and tonic has revived a gin industry that was fast becoming stagnant and too comfortable due to a lack of competition. The craze has also, on a larger scale, boosted the country's economy, with UK gin exports forecasted to surpass the £600m barrier this year, a sign that hints the 'gin-aissance' may be here for much longer than predicted.
---
Kundai Musara