"This is a national newspaper for local people!"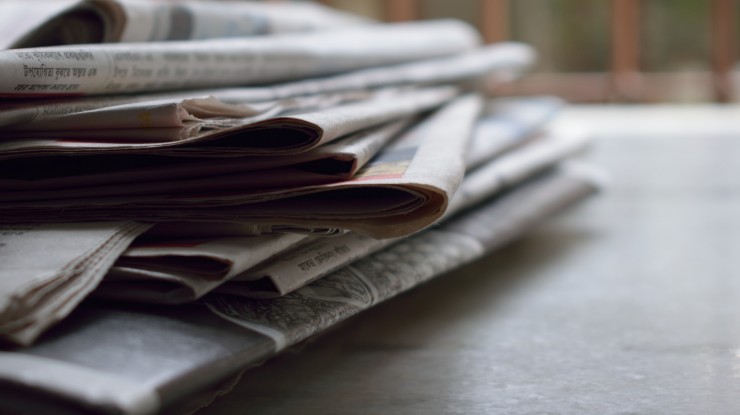 27th March 2018
---
Alex Beresford from Grayling Leeds discusses the merits and importance of regional newspapers.
Regional media can often get a bad press. Twitter account @CrapLocalNews has 57K followers and frequently posts pictures of newsagent billboards reading the likes of "SEAGULL ATTACKED BY STUDENT". Whilst we recognise these posts are in good jest and undoubtedly funny, the depiction of regional news in this way reflects a dangerous wider stereotypical attitude towards a valuable industry. With 198 local newspapers being shut down between 2005 and 2016, it is crucial now more than ever to understand the importance of these publications.
It is no secret that regional media has generally struggled to adapt to falling print readership caused by, amongst other things, digital news consumption. In a recent survey conducted by Canvas8, only 23% of those aged 18-34 said they engaged with print or online content from their local newspaper. However, what these figures do not reflect is where that readership geographically lay. It is impossible to compare a publication that covers a small borough of London with a newspaper that covers an entire county for obvious reasons; but, surely it makes logical sense that a "local" news source covering a larger area will have a significantly larger scope of worthy news stories?
To use an example, The Yorkshire Post covers the largest county in the UK. Within their boundaries are potentially four large cities (without wanting to annoy any Yorkshire towns…), with a combined tourism economy alone worth an estimated £8bn. Whilst national publications do often cover large stories in Yorkshire, news of SMEs and regional politics are understandably often omitted. But that does not mean these items can go ignored and The Yorkshire Post realises this, as seen by their continually active newsdesk and daily business section. In many ways, The Yorkshire Post can be compared to a national newspaper in its attitude to regional journalism and no more is this apparent than in the recent coverage of proposed Yorkshire devolution and the "One Yorkshire" political movement.
It must be said that newspaper boundaries cannot always be so generous and sometimes finding up to date local print media business news can be a tricky exercise. This is not to say that any regional newsdesk does not try their upmost to maintain a regular healthy stream of stories, but a continued lack of funding has generated a certain inevitability for some publications. This can be partly attributed to a well-documented public shift in media consumption habits. The rise of free digital and social media news coverage has challenged traditional media across the world. Recently developed apps like Google Bulletin allow members of the public to create and contribute towards a hyperlocal network of news. In theory this technology has the potential to seriously undermine regional media, however let us not forget that the term "fake news" was the Collins English Dictionary word of 2017.
In the UK, trust in user or influencer produced content is still viewed as low, with a recent YouGov poll revealing that as low as 22% of people trust the news they see on social media. In terms of business, most contemporary marketers will run dedicated influencer campaigns on social networks. However, mistrust of online content spreads across the board, with 44% of Britons believing that influencer marketing is "damaging for society". In the same YouGov poll, a majority 74% of people said they trusted news and information from their local newspaper. In an industry ruled by circulation figures and reach, it is hard to put a value on a trust that has developed over generations.
Another hard to judge quantity in this debate is the quality and effectiveness of content. To return to the opening of this piece, we can often be guilty of associating local news with hyperlocal, often trivial, issues. But this is clearly a stereotype. In a recent blog for the Guardian, Roy Greenslade highlighted the success of collated regional press in exposing shortcomings in domestic violence refuges, caused by a reduction in funding. We expect to see these sorts of investigative pieces coming from national media but seem surprised to see them stemming from regional efforts. Perhaps it is this perspective of a collated collection of regional media building national news stories that gives local newspapers their lasting longevity. It is a cliché to say all news starts somewhere but without a trusted regional press to report it, we do run the risk of increasingly relying on influencer and user-generated content.
---
Grayling Team