To Boldly Go Driverless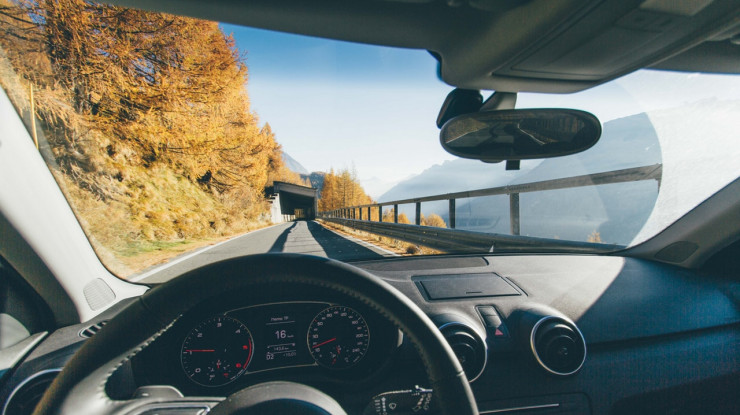 11th February 2019
---
To boldly go driverless - Bethany Haller, a Senior Account Manager in our Birmingham office, shares her thoughts on the role the public will play in the success of the UK's driverless technology.
This week I joined a discussion on the UK's top driverless vehicle projects, bringing together leading engineers and IT specialists from across the country. Through working with clients I've become acutely aware of the advances being made right here on our roads, from testing connected vehicle technologies – such as brake light warning and optimal speeds for avoiding red lights – to investing in infrastructure so vehicles can 'talk' to each other and the road network.

In this small room at the University of Warwick, a lecture theatre reminiscent of my own university days, was a group of leading minds who are quite literally shaping the future of transport – and as a lucky onlooker it got me to thinking – how many people are aware of how advanced driverless technology has come in the past year? The technology has moved on at a pace akin to mobile phone innovations, but has public awareness progressed?

One of the speakers made a small comment that stood out to me: it's rarely the technology that fails in an innovation project. It is usually budget, time or people. This got me to thinking - how many times have we thwarted our own progress simply by our lack of imagination, or fear of real change, change that defines a generation? And how many times has there been a defining moment that propelled us forward?

For me, the challenge is to ensure that the public is part of the journey, a carefully planned journey. When consumers make an informed decision about technology adoption, they don't necessarily need access to all the information available – just enough to know whether they are making the right or wrong decision whilst avoiding information overload. We have years ahead of us before driverless cars are everywhere, but in order for its adoption to be widely welcomed, the automotive industry must ensure the public is aware of the great strides being made to ensure the future of driverless vehicles is safer and more efficient.

Take cybersecurity for example. With greater connectivity in vehicles come more vulnerabilities, which may hamper public acceptance of a software-led vehicle. However, industry leaders are making inroads to ensure the cyber resilience of connected and autonomous vehicles. It would be easy to turn around and decide the cyber challenge is simply much too difficult – but that's not really human is it? We are driven by innovation. It's what defines us.

The difference between acceptance and rejection when it comes to change is often time – time to learn, time to accept and time to change. Let's help that journey along by talking about the great strides happening in driverless technology boldly and often.
---
Grayling Team