Who's making the A-list?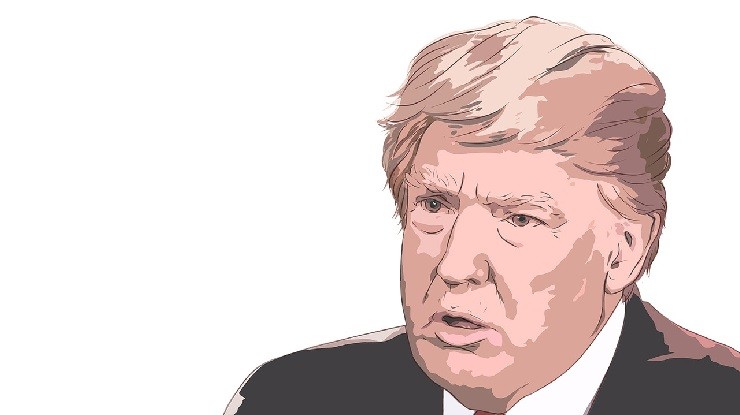 8th March 2018
---
Madeleine Hall, a Senior Account Executive in our London office, examines the effect of celebrities on our politics.
Are you one of the half a million people in the UK who have decided on 'going vegan', bought yourself a pair of Yeezys, or deleted your Snapchat after Kylie Jenner said that she didn't use it anymore? Or did that last sentence merely give rise to a prevailing sense of disorientation and/or nausea? Either way, our opinions are certainly guided by what we see online, in the media and from powerful celebrity influencers. Strangely however, their effect on our political opinions is still something of a grey area. Do we vote the way our favourite celebrities do? Do celebrities have any power over policy, referendums or even elections? And if so, what does this mean for the future of politics?
Over recent years, celebrities have grabbed headlines for their political involvement and campaigning. However, this is not a new phenomena and it doesn't take too much effort to draw a line from Ronald Reagan, to Silvio Berlusconi, through to Donald Trump. Celebrities bring a pre-existing platform to exert influence and have the power to reach out to diverse audiences. The 'Time's Up' campaign has been incredibly successful in raising awareness of the issues around gender discrimination and imbalance within the film industry. Led by prominent public figures, it has echoed and amplified activism in the workplace, parliaments and social groups across the world. However, questions remain as to the extent of the influence that these interventions exert on long-term and substantial change. Does modern celebrity activism provide a positive contribution to political debate and movements, or is it driven by social pressure?
In the US, President Trump's celebrity status was clearly a factor in his election victory. Although many question the value of his contribution to political debate, there is no doubt that he is a very good – albeit very different – communicator. As a President of the United States, his influence will, almost certainly, be substantial. And as conventional politicians bemoan Trump's proposed steel tariff policy, it is difficult not to wonder whether such a bold move would have been possible for a President whose brand was not built on being a successful businessman and "The Art of the Deal".
Meanwhile, in the UK we have seen celebrities become more present characters on the political stage. When Tony Blair hosted his "Cool Britannia" reception shortly after his election in 1997, the inclusion of celebrities in UK politics seemed radical. But today, celebrity activism is a constant element of political debate with letters, speeches and endorsements being given in support of one political goal or another, to the extent that rarely a day goes by when the Palace of Westminster is not hosting a celebrity.
Recent high profile endorsements include Russell Brand for Ed Miliband; Adele, Stormzy, David Walliams for Jeremy Corbyn; Andy Murray for Scottish Independence; and almost everyone in the arts for Remain. Yet we have a Conservative government, the UK voted "Leave", and Scotland voted "No". Although celebrity endorsement is evidently valued by the press and by campaign managers, the evidence indicates that in the UK there is a fine line between effective advocacy and just more background noise.
Whatever the answer, it is clear that the House of Commons, press conferences, every political TV show – each of these is a stage. And although most people can't name the Chancellor, it should be no surprise that we are seeing the celebritisation of some politicians. Milifandom reached its height of popularity in 2015 and Boris Johnson's celebrity peaked after Brexit, and more recently the rise of Jacob Rees-Mogg and the growth of the "Cult of Corbyn" show that politicians can also become celebrities. If celebrity is a combination of fame and influence then perhaps celebrity and politics are destined to become irrevocably intertwined.
---
Grayling Team