Why video budgets should increase in 2019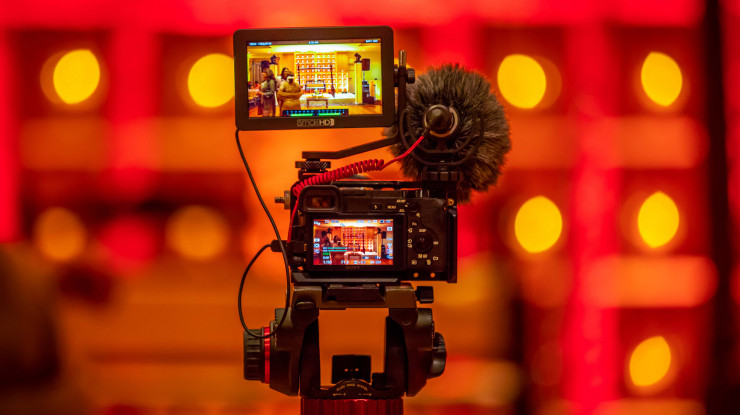 19th December 2018
---
Kevan Barber, Creative & Insights Manager, makes a case for your next PR campaign making more space in its budget for video production. Videos are integral to many of the campaigns we activate in PR, the online nature of modern media demands it. But in a planning session, when it comes to budget, the discussion is usually along the lines of: "£3,000 should be enough to make the video, shouldn't it?".
Yes, you can make a video of sorts with £3,000 but how many of the Cannes Lions winning campaigns feature videos made on such budgets? Probably none.
PR videos used to be all around providing media with B roll footage or some soundbites, so £3,000 was probably enough for a couple of hours filming and a day of editing, but the media landscape has changed. We need to create work that goes beyond traditional media, it needs to be shareable on social media, shareable on WhatsApp between friends.

PR is competing against all other content creators, whether they're media, advertising or influencers each with vast budgets, in the case of advertising and media, and the skills and insight to make engaging, on the money, content.
Visual content from a campaign is going to be the most important output, it's what your audience will see first, whether it's media, influencers or consumers, the press release is unlikely to matter if the content falls flat.
Hubspot stats show that 55% are watching online videos every day, and importantly 55% pay close attention when consuming videos, more than any other content form. Added to that is research from eMarketer which says four times as many consumers would rather watch a video about a product rather than read about it.
When it comes to video it's essential to tailor to each audience, a simple one-minute edit and long edit 'strategy' when it comes to production is unlikely to suffice. When developing the brief think about where your video will be seen. How do those channels impact on how the video needs shooting or editing? Perhaps it needs to be sub-10 seconds or shot in vertical for some channels whilst others may need subtitles or graphics to grab attention.
All these considerations cost but think about how ad agencies in particular are developing their content. They're already in multi-channel mindset and are used to working with TV quality video given that has been a primary channel for them through the decades. And this isn't just for adverts, more and more there are ad agencies developing ideas that fly with media whilst boasting advertising production values. Here's an example from the past few weeks – PR idea, advertising standard production values.
PR will continually offer up some of the best ideas around but a hesitancy to push for larger production budgets is consistently going to mean some of these leading ideas don't make it into the social feeds and WhatsApp groups that they deserve to be shared in.
And, if the idea's really good and you want to enter awards you've got the assets required to compete with the big ad agencies and put an end to the usual "why PR agencies don't win at Cannes" conversation.
---
Kevan Barber