Does Brand Power Trump Policy?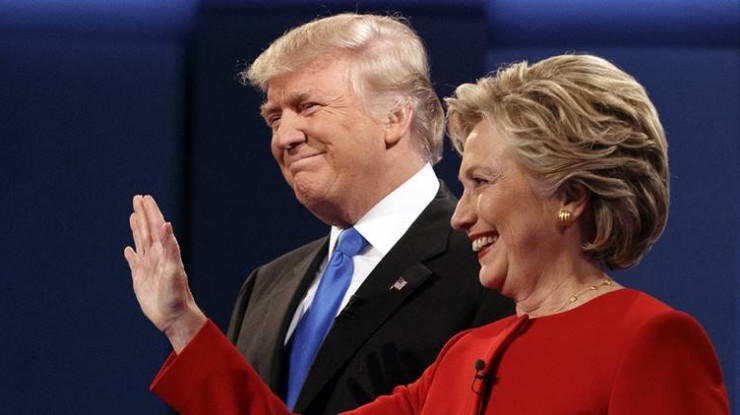 17th October 2016
---
As the US Presidential Election enters its final straight, Jon Meakin ponders the power of the brand in modern politics.
Some commentators have called this presidential election a low point in American democracy, dominated as it has been by tweets, tapes and tittle-tattle, rather than platforms, policies and plans. I can't help feeling that some sections of the media have been complicit in this – while the David Farentholds of this world have upheld the finest traditions of investigative reporting, there has been precious little analysis of the candidates' actual policies, especially by the TV networks. But in this election, more than any other, does that matter?
All Presidential elections are, by their very nature, largely about personalities. And this year's has two big ones. But more than that, it has two candidates who not only have high name recognition, but are arguably brands in their own right. Is this what has propelled them to becoming their Parties' nominees?
Think about it: Donald Trump already had millions of Twitter and Facebook followers before he even announced his candidacy. He had already been a celebrity for decades before he was beamed into people's homes weekly on The Apprentice. Everyone not only knew the Trump name, but also what you got with it. What's that, if not a brand?
The same is true of Hillary Clinton. In her case, her name recognition is as much an obstacle as it is an advantage: Clinton has been a public figure for more than 30 years and opinions about her were already pretty well fixed before she announced her candidacy this time around – the long campaign will not have changed many people's minds about the Clinton 'brand'.
For Bernie Sanders and the army of would-be nominees in the Republican primaries it was a different matter. None had anything like the kind of name recognition of Trump or Clinton, with the possible exception of Jeb Bush, who struggled with the current toxicity of that particular political brand name.
So here we are, with four weeks to go before the Election, and it is a battle of the brands.
There are policies, but you have to go looking for them. And I wonder how many voters do so.
---
Jon Meakin