How's your CQ? Tips on doing business internationally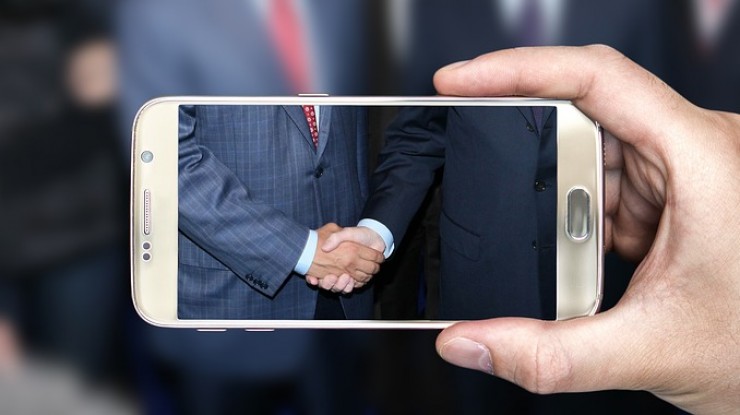 30th April 2018
---
Nicole Vaden offers some tips on navigating different cultures in the business world.
The world around us is becoming smaller and smaller, thanks to technological advancements, which also enable us to work from virtually anywhere in the world.
Doing business internationally is something of a luxury, that for the most part generations before did not enjoy. However, with this luxury comes sensitivities, and some required navigation to be successful.
At Grayling, we are not only a global agency, but we service clients of all regions across the globe, whether they're local to Grayling's nearest office or not, and this has enabled us to draw a few lessons for success:
Tune up your CQ
If you've ever heard of CQ before, you're likely to hear it again. This article on the subject in Harvard Business Review is more relevant than ever – citing the definition of CQ (Culture Quotient) as "an outsider's seemingly natural ability to interpret someone's unfamiliar and ambiguous gestures the way that person's compatriots would."
While many of us focus on emotional intelligence, as we do business globally, we must also consider our cultural intelligence. For instance, servicing a Chinese client requires an understanding of certain cultural nuances, different from those of a German client. Researching how the particular culture alongside which you will be working conducts business is a critical component for your success.
Navigate your way
Paying close attention to the way a culture other than yours behaves is critical to navigating through business. Most of the time, the little subtleties and pleasantries are ones that matter most when push comes to shove. For example, if you are working with an organization that values its senior executives, make sure to keep a close eye on who speaks in meetings and when, who walks in first, who facilitates the meeting. Try and best follow their example to show that you are paying attention, and that you respect their standards of business.
Embrace the collision of cultures
The collision of different cultures can actually be an incredibly positive force; the best things often happen as the result of two seemingly opposite things colliding. The same holds true with global transactions in business. Physical boundaries are no longer upheld, and the ability to push through a message that resonates with both cultures is possible.
Improve your CQ
Let's say that you already work with overseas colleagues, or do business with folks outside of your continent. That's great, but there are always ways to improve the process. Here are a few of our favorite tips that are easy to begin implementing:
Attempt to learn the language

. Seems simple, but making the effort even just to say 'hello' goes a long way with people.

Visit your colleagues on their territory

. This may be easier said than done, but if given the chance, having a meeting with your client in their home country can allow you to take in the culture and appreciate your colleagues' perspective that much more.

Identify an entry point.

This article from

Global Cognition

easily spells out how to find cultural similarities, and begin there on your journey of understanding.

Seek out knowledge.

Museums or books can hold a wealth of information about a particular culture. If you're eager to learn more, try visiting a museum or hopping online to get a sense of what it means to be part of that culture.
Once you've built up your CQ, it's important to continue to expand upon it and what you think you know. Challenge yourself to dive deeper, and explore uncharted territories. Not only will your colleagues and clients thank you, but you will thank yourself.
Nicole Vaden is an account director with Grayling's Los Angeles team.
---
Grayling Team