Is Trump 'The Great Communicator'?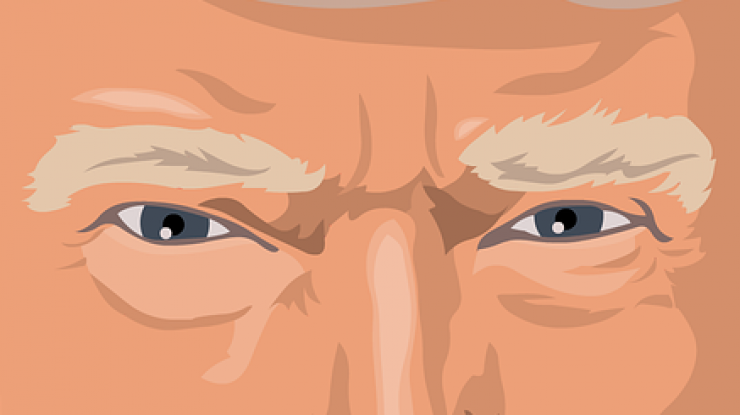 2nd February 2017
---
Danica Ross considers the communication prowess of the Tweeter-in-Chief.
I had the good fortune to join Paul Taaffe, global CEO of Grayling's parent company Huntsworth, for dinner last night. And he led a spirited discourse around Trump's skills as a communicator. Our conclusion: In many ways, he's one of the best we've seen.
Now, if you're a 'Never Trumper', hold on tight. To get through this post you're going to have to divorce yourself, for the moment, from the content of his rhetoric. I'm not writing to debate the substance of his material, but rather to discuss the mechanics of its delivery. Read: This is a super nerdy dissection of best practices in effective communication.
Let's look at Trump's communication through the lens of the same advice we give to CEOs.
Speak Directly to Your Stakeholders: It's hard to argue that Twitter is not one of the most direct means of communication available today. With a few clicks, Trump beams his message directly into the hands of his supporters and detractors, bypassing the mainstream media. Can't really get more direct than that.
Use Real Talk: Again, here he checks the box. Nobody would argue that Trump uses convoluted language or "corporate speak." In 140 characters or less (OK sometimes more with run-on tweets) he uses common language to reach the masses with no ambiguity.
Tell Us What You Plan to Do: No surprises here. Since the early days of his campaign, he's been very candid about his intentions.
Live Your Promises: The cardinal sin of a CEO is promising something to stakeholders and then failing to deliver. You cannot fault Trump for this. Perhaps more than any president in recent history, he has been true to his word – regardless of whether or not you're in favor of those promises.
Tell Us What You Did: One of the most important aspects of effective communications is the wrap up, the button, whatever you want to call it. It's that third piece of the trifecta: say what you're going to do, do it, and then tell us what you did. Again, Trump is a master at this. While some are quick to dismiss it as a victory lap, it's really one of the fundamental tenets of good communications.
Is he perfect? No of course not. Case in point, I think he fumbled the ball with his Tweet in response to the Women's March. Of course, we professionals know that crisis comms is a totally different ball game and different rules apply. It also seems that he should give his Press Secretary, Sean Spicer, more leeway to be the professional that he is – though that of course is purely speculative as I'm not privy to any inner workings of their rapport.
But if you look at it objectively, it's pretty clear that, regardless of content, Trump is really quite an effective communicator.
---
Grayling Team