San Francisco Healthcare Conference Week: A Survival Guide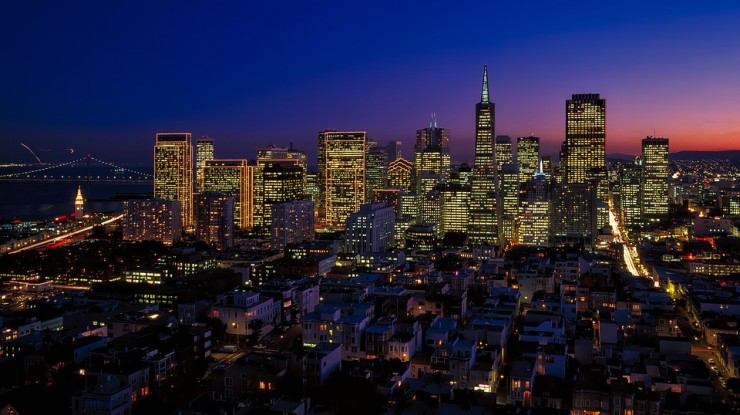 12th January 2018
---
Grayling's Shiwei Yin threw himself into the West Coast's biggest gathering of healthcare experts. Here are his top three survival tips.
The annual JP Morgan Healthcare Conference started in 1983 and has grown into the largest healthcare conference in the western hemisphere, with 10,000 attendees and 450 companies. The Conference is so successful that 20 satellite conferences and hundreds of receptions and events have sprung up around it, over time.
This year, I attended one of the major satellite conferences, Biotech Showcase, with our client AXIM Biotech, and met with investors, government funding consultants, market entry specialists and potential technology partners. The following are personal observations that may be useful for your next trip to the hectic healthcare conference week in San Francisco.
1. Book early (conference, hotel, restaurants)
While the JP Morgan Healthcare Conference is by invitation only, many satellite conferences are not, and registering early qualifies for a discount. For example, Biotech Showcase offers a 10% discount to early registrants. But the bigger advantage of registering early is in accommodation. The 10,000 plus attendees heavily skew the hotel demand, and supply in downtown San Francisco such that $1,000 per night for a standard room in hotels such as Hilton, Marriott and The Palace is not unusual. Restaurant reservation is equally competitive, and is recommended well in advance. OpenTable is helpful for placeholders, even if you have to cancel later. The bottom line is to confirm attendance early and make reservations early.
2. Maximize partnering opportunities with an in-depth directory scan
One-on-one meetings are the core of the healthcare conferences, and this is where we can add the most value for our clients to make sure they are meeting with the right people. Biotech Showcase has a conference platform that allows attendees to process incoming and ongoing meetings requests. Other conferences have similar systems. Search engines on these platforms are helpful in quickly mapping out a specific group of attendees (such as investors, pharmas, suppliers, etc), but the information is not complete. Some high profile attendees, such as Emerson Collective (Laurene Powell Jobs and Reed Jobs) and Millhouse Capital (Roman Abramovich) do not label their companies and as a result do not show up in the search engine. So it is essential to comb through the attendees directory to know exactly who is attending, and to maximize meeting opportunities.
3. Mind the rain, and shuttle between meetings accordingly
This was my second year attending the healthcare conference week (second week of January), and both times it rained in San Francisco. Hectic onsite and offsite meeting schedules means attendees find themselves shuttling between different hotels in the rain. What worked for us is asking bellhops to hail a taxi if the line is not long. Otherwise, it's time to Uber or Lyft.
Shiwei Yin works for Grayling in New York.
---
Grayling Team