The Magnificent Seven - key trends to watch out for in 2017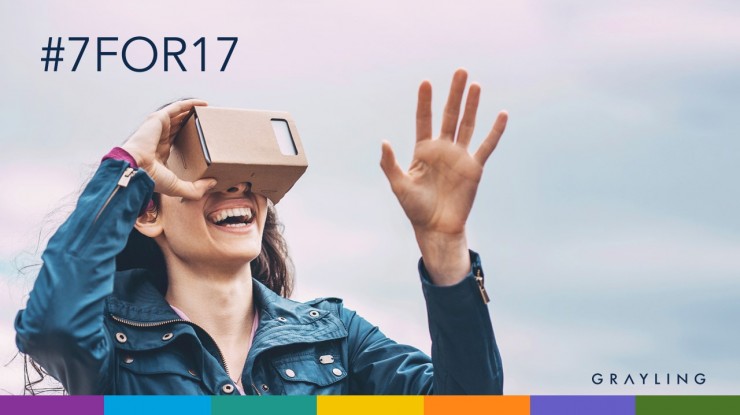 18th October 2016
---
Global Creative Director, Victor Benady introduces #7for17 – the seven trends that we predict will be influencing communications in 2017.
Today we unveil our annual reflection on the changing nature of technology, the media and communication, and the seven major trends that we believe our clients and other major organizations will have to embrace in the coming year.
From AI to Gen Z, it's all here: Our panel of experts from around the global Grayling network looked at game-changing tech, media innovations and socio-political shifts to come up with our #7for17, and over the next few weeks we'll be examining each of those trends in detail.
At a time of ever increasing channels and accessibility to communication, the importance of creating advantage through innovative and informed strategy has never been more important, and tapping into these trends will enable organizations to do just that.
Keep an eye on this space in the coming weeks as we detail each of the trends, join the debate on Twitter using #7for17, and if you'd like to know more about how you can use these trends to inform your organization's future planning, email Jon Meakin.
---
Grayling Team