What Anthony Scaramucci forgot when he spoke to the New Yorker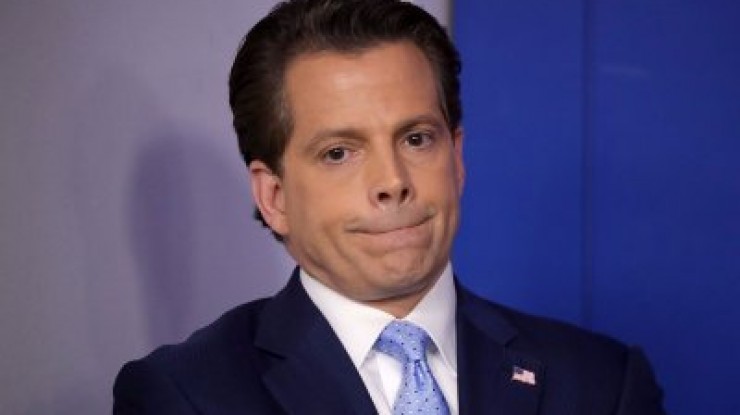 31st July 2017
---
As White House Communications Director, Anthony Scaramucci exits stage right, Grayling's Chief Client Officer, Danica Ross considers whether his lack of professional comms experience was his undoing.
While the nation drew a collective gasp at Anthony Scaramucci's fate-sealing, profanity-laden outburst to the New Yorker, communications professionals asked themselves one question: how did the, now former, White House Communications Director forget (or ignore) the cardinal tenet of communications?
Media training 101: Always assume there is no such thing as off the record.
I've media trained a lot of people. I've run trainings myself and I've seen multiple former reporters run trainings. And across all styles and methods of training, one thing remains constant: if you don't want it to appear in print the next day (or online in five minutes), don't say it.
How many times has a spokesperson said "Well if they ask that, can I just say 'off the record xyz,'" only to be met by a chorus of PR people saying "No!"? Or committed the error of assuming that the throwaway remark they made as they left the briefing table was off the record just because it wasn't part of the Q&A.
The latter seems to be akin to the fatal mistake that Mr Scaramucci made. According to reports, he was under the impression that he was having an off the record conversation, though never specifically said, "This conversation is off the record."
In doing so he forgot that when you're a spokesperson, you are a spokesperson at all times not just when your calendar says "Briefing with the New York Times at noon."
And candidly, even if he did go into saying "off the record" or "on background," I think most comms people would have advised against the move – because you never know when there's a hot mic around. Just ask Donald Trump and Billy Bush. Or Joe Biden or Senators Reed and Collins.
The lesson for spokespeople is clear: If you don't want to see it in the headlines, don't say it.
Danica Ross is Grayling's Chief Client Officer. Download details of media training below.
---
Danica Ross