What MiFID II will mean for the future of Investor Relations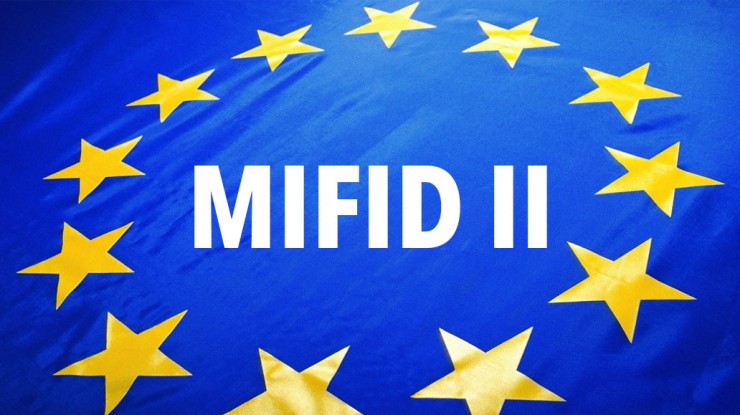 16th November 2017
---
Lucia Domville looks ahead to some seismic changes in the IR space in 2018.
Starting January 2018 MiFID II regulation (Markets in Financial Instruments Directive 2004/39/EC) will kick in, and with it, some real challenges for financial services not only in Europe but also, potentially, the global financial markets.
The MiFID framework aims to bring increased transparency to the markets by shifting towards a more structured marketplace, lowering costs for market data, improving execution, favoring orderly trading and promoting detailed costs for trading and research. Much has been written in anticipation of this new regulation coming into effect in less than two months' time, but what is true is that this new regulation will alter issuer and banker relationships.
Brokers who would typically bundle research coverage as part of any offering will now need to price that service. Institutional investors will now have to decide whether they pay in cash for research or use the new research payment accounts (RPAs). Corporate access services for issuers will also be impacted by the regulation, posing a greater challenge for issuers who have also relied on financial institutions to help them execute on their Investor Relations duties.
Issuers, aside from paying fees for executing a transaction, received among other returns research coverage from the underwriters. Expectations are that research teams will continue to shrink, as they have over the years since the financial crisis, or more independent research firms will be born to supplement the shortage, while issuers may see a decrease of analysts covering their companies.
Additional changes will also be brought to issuers when it comes to visibility and keeping in front of their investors. Traditionally, financial institutions have strengthened their banking relationships with issuers by engaging with them on corporate access. This meant inviting them to participate in one or multiple broker conferences during a year to talk in one-on-one meetings or group meetings and to present to their clients, the institutional investors, the plans and outlook of their businesses.
Similarly, many brokers, aside from their sector- or country-focused conferences, promoted non-deal roadshows to visit a number of significant financial centers, whether it was to Europe, the US, Asia, South America, or the Middle East. Companies also enjoyed the ride of going to visit institutional investors while cementing their relationships with the sell side, and solidifying their partnerships with brokers for future deals.
Well, the model is coming to an end. The new regulation, aimed at increasing transparency and accountability within the investment research firms, will change the rules for IR. Companies' IROs will find themselves having to make more choices other than the selection of conferences to attend or the destination to go for a non-deal roadshow. The role of Investor Relations will now have to be more proactive to continue to be relevant to their shareholders and potential investors. The IR team will find itself having to set up a new plan, drafting new objectives for their department, planning and executing on their plan, including maintaining or gaining research coverage, strengthening the relationship and visibility with investors by attending conferences, non-deal roadshows organized by themselves (or with the help of IR consultants) and organizing investor days or field trips.
IR teams will continue to be successful as long as they are able to keep their companies relevant in the investment universe, positioning themselves and being more proactive by visiting existing or potential shareholders.
Investors believe that is crucial to their due diligence process of investing in a company, regardless of the market cap, that they engage with the C-suite to hear from the CEO or CFO directly what the business strategy is. Meeting senior management regularly will be key to keeping or revising their investment positions.
IROs looking to 2018 will need to engage in more direct access with investors; aside from the quarterly earnings process, they will need to facilitate corporate access, promoting their own non-deal roadshows, with the support of IR consultants if the internal teams are small, in order to maintain and increase management visibility, or hosting investor days, site visits or events at headquarters, allowing a company to expand its outreach and target potential shareholders, which may have been limited to brokers' clients organizing said events. Driving the IR process is good news, though, for companies who embrace being proactive, as they will have the opportunity to further diversify their shareholder base.
A well-crafted and proactive IR program will address the changes in regulation and will allow for any given company to remain relevant and an investment choice for institutional investors.
Lucia Domville runs Grayling's Investor Relations practice.
---
Lucia Domville