Exploring the tension between innovation and regulation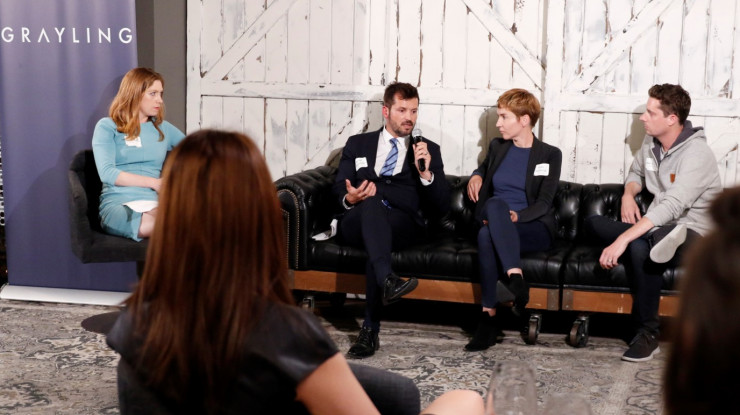 16th August 2018
---
The tension between innovation and regulation was the theme of Grayling's latest #InsideInfluence event this week, which brought together a transatlantic panel of tech reporters, and policy and communication experts.
Chaired by The Financial Times' San Francisco correspondent, Hannah Kuchler, the panel also featured Britta Weddeling, technology reporter with Handelsblatt, Germany's leading business daily; Elliott Suthers, director of communications with Coinbase, a leading platform for buying, selling, transferring and storing digital currencies; and Harald Boerekamp, a senior director and head of new technologies in Grayling's Brussels office.
The wide-ranging discussion, attended by clients and friends of Grayling from the Bay Area and beyond, covered such areas as privacy and data usage in a post-GDPR world; artificial intelligence and the challenge of transparency; and recent anti-trust moves within the tech sector.
'Innovation vs Regulation' is one of the four 'tensions' that Grayling has identified as impacting communications and policy-making decisions in the decade to come, along with 'Aging vs Youth', 'Speed vs Structure' and 'Me vs AI'. Download our free 'Live Fast or Die' report here.
Grayling's #InsideInfluence events are free for in-house comms professionals, who wish to explore the big issues affecting the future of the profession. To sign up for future events, email: jon.meakin@grayling.com.
---
Grayling Team