Niche work if you can get it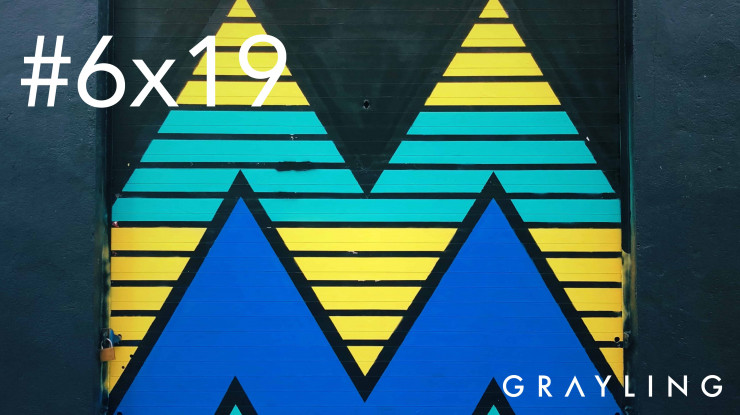 20th November 2018
---
Communications professionals are getting more narrow-minded – in a good way! Grayling's US chief client officer, Danica Ross, explains in the latest of our #6x19 trends forecast series.
In our #6into18 trends forecast this time last year, we talked about The Attention Economy, and the battle not for eyeballs, but for engagement. In the past year, this has only intensified, and what we are seeing now is brands becoming very focused on their niche audiences, creating and galvanizing communities with whom they can have meaningful relationships. That's what our 'Niche Work' trend is all about.
For B2B clients in particular, the universe of decision makers they need to reach and influence can be very small. .Xfinity, for example, recognized that in order to expand its on-campus service for students, it needed to convince the gatekeepers, the IT administrators of the colleges they were targeting – all 30 of them! The fact that this target audience was so small, to the degree that Xfinity was able to find out everything about them, meant that they were able to be highly personalised in their approach. And it worked.
And it's not just B2B programs that benefit by going narrow and deep.
German car manufacturer, Opel, wanted to tap into the niche audience of motor enthusiasts on YouTube. Eschewing the most obvious route of engaging prominent (or even micro) YouTube influencers in this space, Opel instead turned clicks into currency, spurring a whole UGC programme, without having to pay a cent. Smart.
Niche targeting reaches its apex when brands invest in the building and cultivation of 'tribes' – loyal brand fans.
Jeni's Splendid Ice Creams does this fantastically well. They have stores all across America from which customers Instagram themselves enjoying their ice cream while using a designated hashtag for the store they're at. Jeni's even goes a step further by creating community sections for each store on their website – filled with social proof of people loving their ice cream.
Done well, a brand's 'tribe' can become not only an army of advocates, but an unmatched advantage for product development, and even sales.
US retailer, Target, has created an, invitation-only app that enables Target's product designers to gather feedback from a sort of curated virtual focus group. And the VIP nature makes everyone want to be involved. While in France, where Honda has a lack of dealerships but a vocal audience of hardcore fans, the car maker has taken the unusual step of taking over these fans' garages and turning them into fan-run mini dealerships.
The results of mobilizing niche audiences are inarguable, and yet, more than half of businesses don't know who their brand advocates are. This will change. Because it has to – and because it can. With the wealth of data available to us in the digital age, it is possible for any organization of any size, in any industry, to take personalisation, customisation, and the breeding, borrowing and growing of niche tribes to new levels. We expect much more of this in the year ahead.
Danica Ross is Grayling's US Chief Client Officer. For more information about Grayling's #6x19 trends and how they may be applied to enhance your future communications, please contact our global head of strategic services, Jon Meakin.
---
Grayling Team