When business and politics collide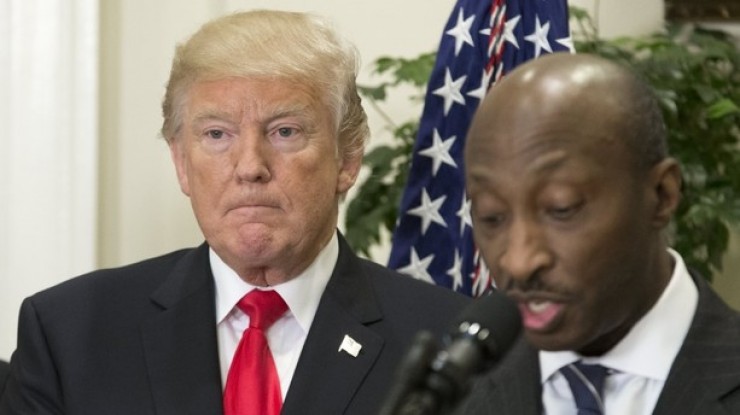 18th August 2017
---
Jon Meakin reflects on a tumultuous week in American business and politics.
Business and politics always overlap, but this week they collided in a spectacular fashion, when CEOs of some of America's top companies turned their back on the President, resigning from his Manufacturing Council and Strategy and Policy Forum, in protest at his seemingly equivocal response to the shocking scenes that unfolded in Charlottesville last weekend. But in doing so, were they making political statements?
Some of the CEOs in question, including Wendell Weeks of Corning, went out of their way in their statements to stress that the organizations they lead are apolitical, and that neither their participation not their resignations should be viewed as political statements. But the President's apparent equivocation over Far Right violence appeared to cross a line. A few resignations happened quickly (Merck, Under Armour, Intel), but these things reach a tipping point and, according to reports in the New York Times and elsewhere, CEOs started calling each other in a bit of a panic. No-one wants to be the last person standing in these situations, all had customers, employees, shareholders and multiple other stakeholder groups to consider, and pressure via social media was mounting. Denise Morrison of Campbell's Soup in particular, risked being associated with an old Seinfeld meme.
So they all resigned en masse, or agreed to disband the Council, or the President did, depending on which version of events you choose to believe. But the net result is the same: Business leaders saying that racism, anti-Semitism and violence are unacceptable and must be condemned unequivocally, when the President appeared unwilling to do so.
In October last year, we identified 'The Uncertainty Factor' as one of the #7for17 trends to look out for in 2017, and wrote about business leaders filling the trust vacuum. We didn't imagine it would be illustrated by the need to disavow American Nazi sympathizers, but hey, it's a topsy-turvy world right now.
And now that the CEOs in question have made that stand, it will be interesting to see how perceptions of them, and of the businesses they lead, evolve. Public reaction so far seems to be favorable, even if the President's response is not.
Jon Meakin is Grayling's global head of strategic services.
---
Jon Meakin